Students utilize two-day school week to enjoy two straight weeks of vacation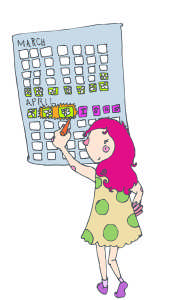 As only two days of school were interspersed within the two-week period, some students opted to skip those days and enjoy two straight weeks of vacation.
Freshman Emily travelled to Cabo San Lucas, Mexico during spring break, but she took full advantage of the two days between Easter Monday and ISAS to revisit boarding schools in Rhode Island and California.
When it comes to missing school, though, Emily admitted it is difficult.
"It's pretty hard to get caught up with homework and classwork. Also," she said "missing important form meetings or assemblies is a problem."
As for the short period when classes resumed, chemistry teacher Ann Ojeda said that not much happened during the two days after spring break.
"All that was scheduled," she said, "was cleaning in preparation for the new science building."
While some students used the two days for academic reasons, others used their time to reconnect with family members or spend time at home after their vacation.
Sophomore Rita utilized her two days to go home to Shenyang, China and visit with her relatives and friends.
"I stay [in Dallas] during the summer," Rita said, "so that is why I wanted to stay at home for another week."
Rita said that her fine art, debate, would not be very demanding during the two days after returning from spring break. That gave Rita more incentive to miss those days.
Regarding students skipping those two extra days of school, Head of Upper School John Ashton said he does not judge.
Ashton said that despite the off-days due to ISAS, athletic practices continued as scheduled, and he expected the majority of the girls to attend class on Tuesday and Wednesday. Ashton added that he had not considered the idea of girls skipping the two days.
Sophomore Faith said that classes were much more relaxed than usual during the two days that classes resumed for.
"We weren't under pressure to learn any new material quite yet," Faith said. "In class, we basically received out graded exams, and we spent about half of the class time going over the answers."
Faith said that most of the teachers assigned the usual amount of homework, but more time was given to complete it over the long weekend.
"Other than getting back some of my exam grades," Faith said, "I wouldn't be worried if I were to have missed those two days of classes."
Even though the in-class work was lightened, freshman Talia highly recommended not skipping school unless for mandatory reasons, because classwork and homework pile up.
"I had a concussion and had to miss four days of school," Talia said. "It took me almost a month to catch up."
Jessica Kramer, Upper School Attendance Coordinator, said that 21 absences were accounted for on Tuesday the 2nd, and 26 were accounted for on Wednesday the 3rd.
"A lot of boarders stayed [home for those two extra days]," Kramer said.
Despite students taking Tuesday and Wednesday off of school, Ashton said that "we had classes as usual so any student that was gone had to get caught up and be prepared for the next Monday."
-Sydney