Reaching Their Greatest Heights
The ongoing evolution of the tutor within upper socioeconomic classes reflects the fervent and increasing pressure to gain acceptance into selective colleges, but also receives criticism as an unfair advantage available only to those who can afford it.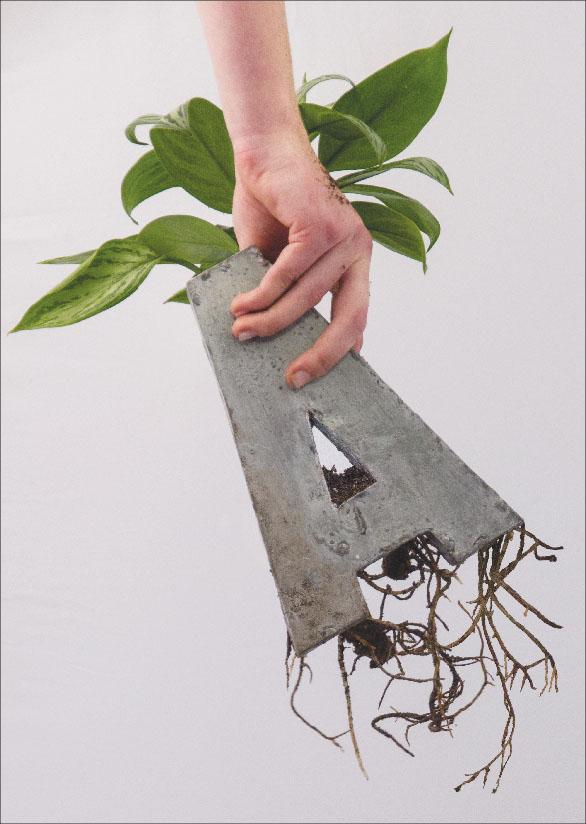 THE TEXTBOOK TUTOR
America's educational system is riddled with deficiency. According to the Civil Rights Project at Harvard Uni­versity conducted in 2002, nearly 50 percent of urban youth fail to complete a high school educa­tion, and the U.S. Bureau of Labor Statistics reported that a rise in teacher shortages has left children with less personal attention.
In reaction to these issues, some school districts have adopted volunteer tutoring pro­grams as a method of providing the desired one-on-one attention that some students need to increase their likelihood of finishing high school. These tutors are assigned to help with homework or prepare for a test in the short-term.
In this situation, tutors are not only essential to the students' success but also as a prevention to their otherwise impending failure.
Upper School students participate in many such tutoring programs. Senior Christine, coordinator of the Perry Middle School tutoring program, in which Hockaday girls work with Perry students one-on-one in topics such as arithmetic and read­ing, said that the polar differences in the goals of tutors for Perry and for Hockaday students have been apparent to her since sophomore year.
"Most of the students we work with at Perry are ones who consistently fail their assessments. We're there to work with them so that they grasp the essential concepts of a course," Christine said. "Instead of using a tutor to get a 'good' grade, they need a tutor like us to make sure they go onto the next grade."
And according to a sixth grade Perry teacher and the Hockaday coordina­tor for the tutoring program, Chris Wiley, tutoring has caused students' grades to go up consistently within the first month of working with their tutor.
"Many teachers have come to me with stories of students that rarely passed an assessment that are now one of the top grades in class," Wiley said. "Not only do their scores increase but their confidence in class to answer ques­tions and spark conversations also increases greatly."
While tutoring at schools such as Perry exists for the sake of ensuring a student passes along from grade to grade, tutoring inside the gates of 11600 Welch Road has quite a different flavor.
It begs the question of a tutor's purpose and role to the student. And, in stark contrast to tutors at schools such as Perry, a tutor for a Hockaday student often supplies support towards one overarching goal: admittance to selective colleges.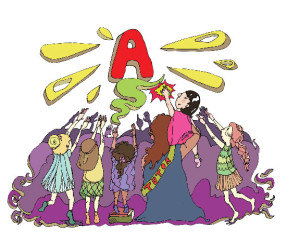 A CHANGING ROLE
Brought back to Hockaday through her desire to educate and empow­er young adults, life coach and personal tutor Kelly Alberthal Wal­dron '92 is one of the individuals who is redefining the word "tutor."
With about 70 percent of her students coming from Hockaday's eighth grade and Upper School, Waldron works with her students in a variety of areas, ranging from academics to self-development.
"I focus on forming a strong, long-term alliance with each individual to offer her the best support," Waldron said.
Surpassing a tutor's traditional role of having one specific academic purpose in a student's life, Waldron customizes her sessions according to what the student needs most. For many Hockaday girls, crossing from the B+ threshold to the A range often consti­tutes the primary need.
"To help my students perform better academically, I offer them one more way, tai­lored to their personal learning style, to learn the information and understand it," Waldron said. For more enhanced support, Waldron conferences by email, text and phone in addition to each student's weekly session.
This hands-on, partnership-style approach differs from the role of a more conventional tutor, who tackles one subject and its content.
A four-year client of Waldron's, junior Tai said she has enjoyed fostering a long-term relationship with her.
"I started with Kelly in seventh grade and have been using her mainly for French," Tai said. "It's also been really nice just to get to know her, too. We're really comfortable with each other, and I feel comfortable talking to her about my life outside of school, too."
For Caroline Sydney '12, tutoring similar to what she received with Waldron has continued in her freshman year at Yale University.
"Every residential college has a writing tutor on campus, in addi­tion to office hours and peer editing. It's a really strong resource avail­able that is really valuable," Sydney said. "So far in my college career, every paper I've turned in, I've worked with the writing tutor."
While some of Waldron's students, like Tai and Sydney, are comfortable discussing their collabora­tion, many are not.
One senior student of Waldron's, who wished to remain anonymous, considered tutoring necessary to her success in the future.
"I was really struggling with organization and time management," she said. "Kelly helped me to get a grip on that, and I think without those basic skills I would have found high school a lot harder."
Even though this student believed the tutor­ing to be in her best interest, she still stated that she wouldn't want people to know about the help she was receiving outside school.
"I think it makes it seem like I'm not capable of handling the work on my own, when really it just was a tool at my disposal that I utilized," the student said. "I understand that a lot of girls don't have private tu­toring available to them, but if it's a possibility for me, why wouldn't I take advantage of it?"
An investment in the future for some, tutoring has become notably ingrained within the Hockaday community. In a March survey of 72 students, 45 reported that they used a tutor, 32 of whom used more than one tutor on a regular basis.
Director of Learning Services Lynn Nolen affirmed that tutoring has a large presence with­in the school.
"There is a lot of tutoring at Hockaday, and I think some of it is warranted, but some of it is not," Nolen said. "More importantly, the number one thing teachers try to instill in students is self-advocacy and how to be proactive, so if students would not tutor as much and go to their teachers more, we wouldn't see tutoring like we do now."
In the push to gain admittance into increasingly competitive universities, many students feel tutoring is an advantage that can give them an edge.
But given how common tutoring is within the school, the question remains unanswered as to why it holds a nega­tive stigma for those who use it.
ANALYZING THE CRITICISM
Citing the school's official policy on help outside the classroom, Head of Upper School John Ashton stated that, ideally, students would be able to find all their necessary resources from the teachers.
"With busy schedules and a full course load, it's easy to understand why tutoring is prevalent, and we don't discourage it," he said, "but it's just our goal to allow the student enough opportunity to receive help from their teachers before turning to outside sources."
In an environment in which tutors are used heavily, some stu­dents said it feels like a disadvantage not to have one, rather than an advantage to have one, especially as curriculum becomes more complicated and students become busier.
"The material is really challenging, and it's really beneficial to hear it more than one time," junior Evie said. "But even though I know other people use tutors, I'm still slightly embarrassed to be talking about it because there are girls who don't use a tutor."
Additionally, Evie mentioned that she would feel hesitant about letting her teacher know she used a tutor, because she wouldn't want her teacher to take offense.
"It's not about the teaching, for me, it's about the material, and I just need to spend more time on it, and a tutor helps me do that," Evie said. "I guess I'm comfortable with people knowing, but it does hold a stigma, like using a tutor is buying a grade, or that I'm incapable of the work, which isn't true."
Similar to Evie, Sydney said that even though tutoring is an advantage, it does not de­serve the stigma it holds.
"When it comes down to it, you take the test, and it's your knowledge," Sydney said. "It's a separate, and a much more serious issue, as to whether or not you are financially fortunate enough to be able to use a tutor, but it isn't a short cut."
Under the cover of anonymity, many students spoke of having tutors and not wanting people to know. For one freshman, who has struggled academically, tutors played a key role in keep­ing her at Hockaday.
"I have a few learning differences, and tutoring really gave me the help I needed," she said. "My friends know that I don't make the best grades, but I don't tell them I use tutors, because I don't think they do. If they knew, I think I would be embarrassed because it would put me in a bad light, like I was getting help that they didn't have."
In a competitive environment, tutoring has become a tool used to push a student further and another method of increasing her success. But, in doing so, the "stealth" nature of subject tutoring has become something many students don't question.
One sophomore even said that she believes tutors have become a weapon at the disposal of some students, to "beat other people out in the college process."
Due to this cut-throat men­tality, the subject tutoring has ac­quired a secretive stigma.
"I respect and understand the privacy of my students," Wal­dron said. "When I was at Hocka­day, the competitive environment was extreme and has only escalat­ed from there. It has also become increasingly difficult to get into college. As such, I believe person­al tutors can be not only an ex­cellent resource but also a strong ally in the fight to stand out and succeed."
-Molly