We've all heard the old superstition "bad things come in threes," but no one could predict a terrorist attack, a factory explosion and a natural disaster all within six days of each other.
I think it's safe to say that it was not a good week for anybody.
Monday April 15, a date that is not likely to be forgotten, started it all with the Boston bombings, the first terrorist attack on American soil since 9/11.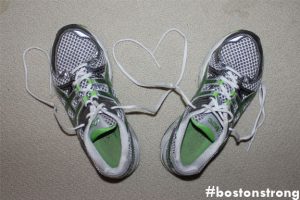 Not only did three people die and over a two hundred were wounded, but the largest manhunt in America commenced and the entire city of Boston was put on lockdown.  And yes the suspect was captured and yes the Bostonians rejoiced in the streets #bostonstrong, but for a solid 48 hours Americans felt real fear. The fear of not knowing what could happen, of facing the unknown.
But before we even had time to process the tragedy at Boston, an explosion ripped through the fertilizer factory in West Texas Tuesday night, hitting a little closer to home for us Dallasites, killing 15 and injuring and displacing many more.
Finally to top it all off, an avalanche, now named the second deadliest since 1950, hit Colorado at 65 miles per hour on Saturday, killing 5 snow boarders.
I know I couldn't have been the only one who was too scared to check my CNN updates after all this; afraid of what else could happen, what else could go so terribly wrong.
And it hasn't just been this week. Maybe it's because I'm taking government, and I'm actually reading the news, but it seems to me we've had a lot more deadly headlines this last year.
With the Newtown shooting, Nemo, the oddly named blizzard, Hurricane Sandy and now these three tragedies, we've had a lot to grapple with.
But I've decided to be positive; I don't think that this is our future, that headlines like these will be our normal. Instead I'd like to think that we Americans are just facing a little rough patch; I mean "it's always the darkest before dawn" right?  I really hope so.
-Avita