Centennial Photo of the Week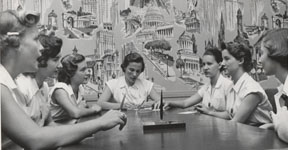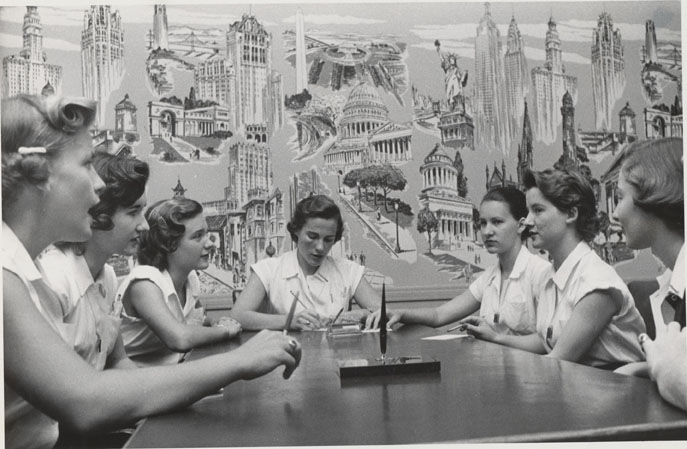 According to "Hockaday 1913-1938," Hockaday's student council started in the 1914-1915 school year. The students held a vote in order to see the demands for the council, and after a majority voted in favor, the Hockaday Student Council was formed.
Much like today, each class had their own representatives, and was mentored by a member of the staff. The three positions offered in each election were the President, who had to have attended Hockaday at least one year before running, the Vice-President, and the Secretary-Treasurer.
The book also mentions a friendly competition that the student council would take part in planning, something that sounds similar to Form Day in the Upper School today. The picture above shows the Student Council of 1956 discussing issues at a meeting.
-Megan