Prom Incomplete Without "Prama" Drama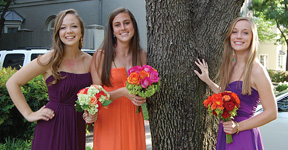 Despite nonexistent dates and a "seniors-only" rule, HockaProm went off without a hitch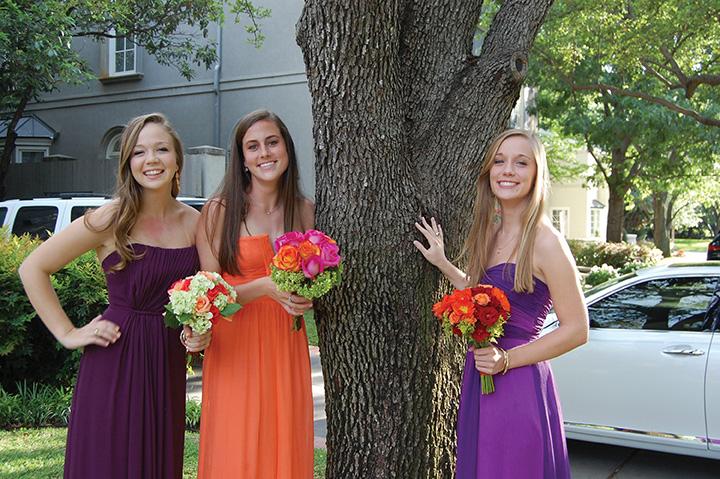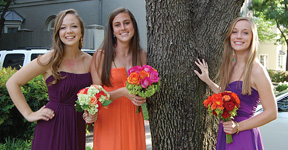 Senior Ali has attended seven dances with her St. Mark's boyfriend senior Danny. But on April 27, while Danny had a game with the St. Mark's varsity lacrosse team in Austin,Ali went to Hockaday prom without a date. She is one of many girls who chose to attend prom stag, either because their usual date was out of town or because they wanted to enjoy the dance without having to entertain a guest.
Prom was originally scheduled for May 4. However, the Southwestern Preparatory Conference Championships in Houston were scheduled, meaning up to 20 seniors from tennis, track, softball and lacrosse would be rushing to fly or drive in to make the dance that night.
For that reason, prom co-chairs Sara Burke and Pam Porter discussed all possible dates and ultimately moved the prom to a week prior. While this new date accommodated many more Hockaday seniors, no St. Mark's lacrosse players could come.
Also in Ali's group were seniors Ellen and Jessica, who went stag since their dates were out of town.
"All of our other guy friends were asked by the senior dates and we thought we'd have more fun with each other than with a random date," Ellen said.
The three girls made the most of the night, treating each other as their actual dates.
"We [bought] each other flowers," Ellen said. "It was pretty cute."
Hockaday's prom, like St. Mark's, is a seniors-only event. Almost all nearby schools allow both juniors and seniors to go to prom. However, some girls chose to bring underclassmen girls as their dates.
Senior Callie had no objections to the underclassmen girls attending.
"I think for prom each girl should be able to invite any date they want," Callie said. "If that so happens to be an underclassmen girl, that's fine by me."
However, other seniors, like Chloe, prefer the event to be closed to non-seniors.
"I respect the fact that people are allowed to bring dates but in my opinion it disrupted the feeling of senior unity," said Chloe. "I also don't think it's fair that some underclassmen get to go and not others."
Senior Kaitlin wished the senior class could vote on whether to include that year's juniors or not.
"We're closer with the juniors this year than we were with the seniors last year," Kaitlin said, who wanted the Class of 2014 to join her and her peers at prom this year.
Porter, who has previously chaired the ESD Prom in the past, appreciated the all-senior aspect of Hockaday prom.
"I think what makes Hockaday prom so special is that it is for Form IV only," she said. "This is the only dance you have all four years in Upper School that is only for your Form. You are able to enjoy the evening with fewer people and also those people who are closest to you."
Two other seniors, Eliza and Lizzie, chose to miss prom in order to participate in the Dallas Youth Poets Finals, a poetry slam at a Deep Ellum Coffeeshop. After attending monthly poetry workshops, the two competed against 10 other poets for six spots on a team that will go on to compete at the National Youth Slam Poetry Competition, Brave New Voices, in Chicago in August.
Though Lizzi "was a little bummed about missing prom, this was such an incredible opportunity that I didn't even consider skipping it for prom," she said. Both attended Marksmen Ball on May 18, so they had the whole prom experience.
No matter what the drama leading up to the event, the prom went off without a hitch.
-Megan