Centennial Celebration Continues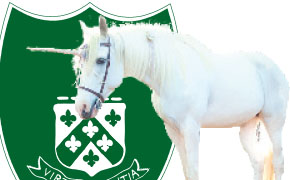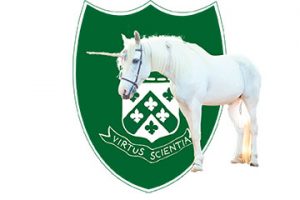 To celebrate the school's opening, which Hockaday historians recognize as September 28. 1913, members of the Hockaday community–students, parents, alumni, teachers and neighbors–are invited to a Centennial Kick-Off Parade and Concert that evening.
The festivities will begin at 6 p.m. with the parade, composed of the entire student body, who will be divided by grade and dressed in their designated themes. Upper School students will wear their Form shirts, featuring the centennial logo.  Middle School is doing a Birthday Theme and each grade will sport different birthday party props.  Lower School has a variety of themes, from Fourth Grade's Hockaday is Tu Tu Awesome to Pre-K's Pom Poms. After the parade, the band Limelight, a ten-instrument group performing songs from the 60's through the 90's, will headline the concert.In addition, Lower School students will sing selections from the traditional Rotunda Rocks repertoire, Middle School is scheduled to perform and the Upper School Show Choir will perform.
Attendees can also enjoy the Athletic stations like field hockey and basketball, as well as bounce houses and obstacle courses. Food will be available to purchase from local Dallas Food trucks, serving tacos, burgers, pizza, snow cones and cupcakes. One of the attractions will be a Indian Club dance performance, Ela Hockaday's favorite form of exercise, by fourth graders.The two and a half minute routine was choreographed and taught to the students by physical education teacher Adaku Achilefu. According to Achilefu, Miss Hockaday taught this form of exercise to her students to improve posture and instill a feminine grace. It was performed at the 75th anniversary of the school and was requested by alumnae to be brought back for the centennial.
According to Centennial Director Holly Hook, the school aims to create a relaxed and energetic atmosphere for the entire Hockaday public and guests. The night will end with a fireworks display at 9 p.m, marking the beginning of year-long festivities.
– Avita Anand