In Defense of Miley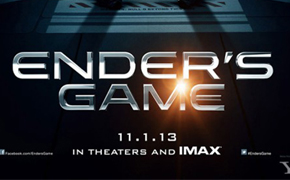 If America had a sweetheart in the past decade, it was Miley Ray Cyrus. Born and raised in Nashville to famous country artist Billy Ray Cyrus and his on-again-off-again wife Tish, Miley represented the idyllic American girl, complete with the down-to-earth personality and southern drawl. When she became Hannah Montana at the tender age of 11, she also became an honorary sister and friend to many teen girls.
Her subsequent success was unparalleled; tickets to her concerts sold out within minutes, and her face became a ubiquitous icon on television screens, posters and T-shirts.
For a while, she behaved, releasing songs like "If We Were a Movie" and "Nobody's Perfect" to send positive, kid-friendly messages to her fans. A worldwide teen sensation, Miley Cyrus couldn't keep her reputation spotless for long.
Her first scandal took place at 15, when she covered herself only with a sheet for a Vanity Fair photo shoot. According to a spokesperson for the publication, the photos, shot by world-class photographer Annie Leibovitz, were thought to be "a beautiful and natural portrait of Miley," but that didn't matter to parents. To them, she committed sacrilege. Not of Miley Cyrus as an adolescent, but of Hannah Montana as a role model deserving the scrutiny of a celebrity twice, maybe even three times, her age.
"I apologize to my fans," Cyrus released in a statement, "who I care so deeply about." But over the years following the Vanity Fair fiasco, photographs of her drinking beer and smoking bong were leaked to paparazzi. Accordingly, in 2011, she departed from Hannah Montana five years after the franchise began. It was evident that she had already bid farewell to its goody-two-shoes image long before.
But this wasn't a case of a good girl gone bad—it was a case of a girl growing up.
Don't get me wrong. As a fifth grader, I idolized Hannah Montana as much as the next tween. Even now, I find myself crooning "The Climb" and "One in a Million" along with the Miley Cyrus I knew and loved six years ago. Thus, when I saw her controversial MTV Video Music Awards performance in late August of this year, I was appalled.
But let's talk about that specific performance. For the readers who live under a rock and don't know about it, Cyrus showcased her single "We Can't Stop," a song all about partying with drugs and alcohol. In a tight leotard, she put her face to and slapped a backup dancer's bottom. Singer Robin Thicke stepped out on stage to perform "Blurred Lines" with her, and she grinded on him, using a foam finger to accessorize her performance. The media publicized criticism similar to that of actor Kevin Hart, who suggested that "Miley better go get a pregnancy test after all that grinding." I thought the backlash was a little excessive at the time, given the fact that I thought her performance was quite comical. I assumed she was just trying to have fun by breaking away from her Hannah Montana image. Kids really shouldn't be watching the VMAs, anyways.
But we couldn't stop there. When she released her music video for "Wrecking Ball," in which she belts out raw lyrics about lost love, we didn't comment on the quality of music or the vision behind the actual "wrecking ball" she was perched on top off. We commented on her nudity and short hair, without pausing to understand the significance of going bare and axing her long locks.
There are a couple of reasons why America regards Miley Cyrus in such a negative light now. First, we compare her to other Disney Channel stars like Hilary Duff who didn't churn out inappropriate songs or stick their tongues out at music performances. Second, we still have the ingrained image of an innocent and naïve Hannah Montana in our heads. And for the record, she knows what people think about her now, and, frankly, she doesn't care. "Times are changing," she announced in the September 2013 issue of Rolling Stones.
If there's anything to take away from her recent singles, music videos and performances, it's that Cyrus is an adult now, and it's unrealistic to pretend that she isn't. Some would argue that she put herself in a position of such scrutiny when she became America's wildest teen sensation, but to be fair, she was still a child when she began her road to fame. Think back to when you were 11; would you want a decision you made at that age to control the rest of your life? People see Miley through tinted glass, and until they release their set-in-stone bias against her, she'll always be subject to disappointment, because it's clear she isn't changing her ways for anyone.
I would therefore suggest that Miley Cyrus is in some lights a better role model than she was before. Sure, she isn't Hannah Montana anymore, but she speaks her mind and isn't afraid to be herself, and isn't that something more valuable than corny songs and cheesy plots? I'll give her props; it took guts to pull off her VMAs performance, and she did it well. Plus, I have to admit: "Wrecking Ball" is actually kind of catchy.
– Amy Tao