Seniors extend HockaTOMS tradition to graduation
Graduating Hockadaisies are required to wear white shoes under their long dresses, but many girls in recent years have found creative ways to express themselves through their shoes on Commencement night. For seniors Samantha, Caroline and Chelsea, white TOMS shoes were the perfect way to do that.
"I wanted to wear a shoe that was characteristic," Samantha says.
Though she did not have a special shoe that seemed representative of her favorite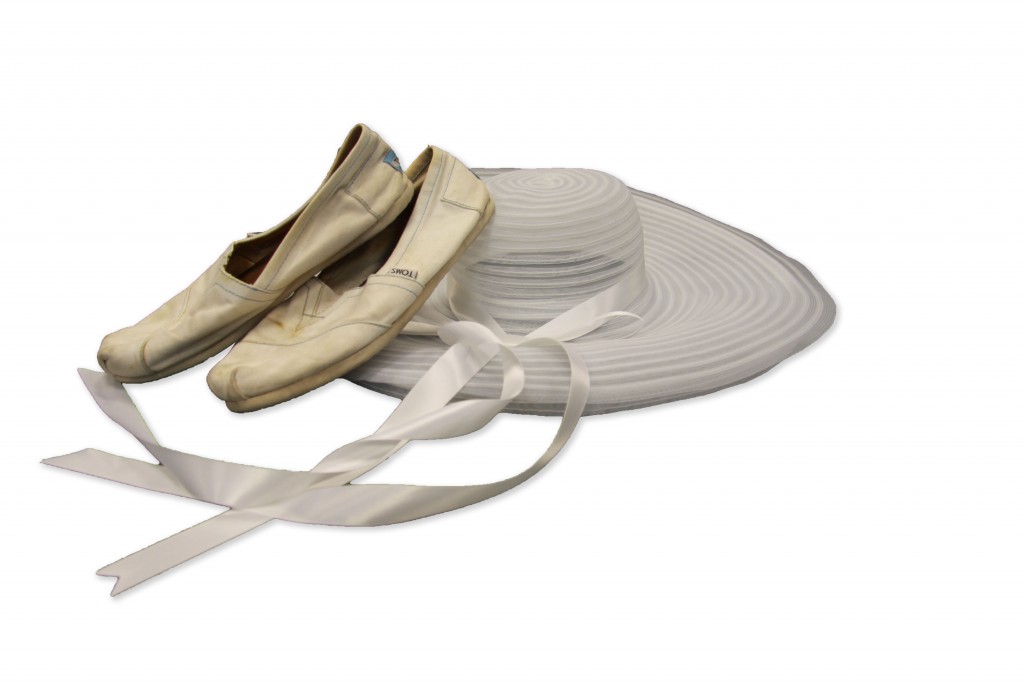 activities during her time at Hockaday like some students in years past, Samantha decided to wear a shoe that was "characteristically Hockaday" to pay tribute to the last twelve years. Since the introduction of HockaTOMS to the new dress code, many girls have found a special connection to the nonprofit company's "One for One" mission.
Throughout the past year, over 700 girls have purchased the HockaTOMS, supplying two villages with shoes, according to Dean Meshea Matthews.
"Mrs. [Jeanne] Whitman was very supportive," Matthews says of the adoption of the new shoes to the dress code. While support of the company's cause was a major reason for the introduction of the HockaTOMS, Dean Matthews also believes that TOMS' "One for One" mission provides "a unique opportunity [for Hockaday girls] to learn from their social entrepreneurship program."
Though she does not own a pair of the new HockaTOMS, Samantha likes the idea that Hockaday is the first school to include TOMS as a uniform shoe choice, especially because it is for a good cause.
"As much as [saddle] oxfords are tradition, the HockaTOMS look like oxfords and it is something that is contributing to charity," Samantha says.
Other contributing factors to the girls' decision to wear white TOMS for graduation were comfort and practicality. Though many girls wear heels for the occasion, Samantha, Caroline and Chelsea decided that the pain that comes with wearing heels for an extended period of time was not worth it.
Samantha also knew from the start that she wanted to wear flats to reduce the risk of tripping down the infamously steep staircase leading to Graduation Terrace.
The idea of redecorating the TOMS and being able to wear them again was also appealing to Samantha, Caroline and Chelsea. The three seniors wrote 2011 in permanent market underneath the TOMS label on the back of their shoes so that even when they redecorate the shoes, they will always remember the night they wore them at graduation.
—Katie