As this year comes to a close, Public Relations Director Molly Montgomery recounts some of the biggest national and local events of 2013
Super Bowl Blackout-Feb. 3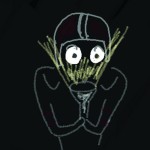 Super Bowl XLVII, a match between the Baltimore Ravens and the San Fransisco 49er's, featured an entertaining plot twist when the power went out for about 30 minutes in the Louisiana Superdome in New Orleans. Before the blackout, Beyoncé had an extraordinary half-time performance in which former pop group Destiny's Child was reunited.
This combination led to an onslaught of tweets nationwide; here is one from junior Harper Clouston (@haaaarpeercl), "Looks like someone didn't pay those electric bills, bills, bills"
Boston Marathon Bombing-April 15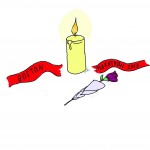 An act of terrorism, the Boston Marathon bombing was one of the most infamous moments of 2013. Two pressure-cooker bombs exploded as runners neared the finish line, leaving three dead and an estimated 264 others injured. The manhunt for suspects Dzhokar and Tamerlan Tsarnaev that ensued lead to an unprecedented number of police officers searching within a 20 block radius of Watertown, Mass. The city of Boston was shut down and residents were put on lockdown during the event, as the country watched. One of the alleged terrorists was killed and the other captured on April 19.
Wendy Davis Filibuster-June 26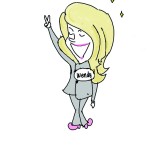 Democratic state senator Wendy Davis made national headlines for her 11-hour filibuster of a measure proposed to limit abortions in Texas. As Davis spoke continuously, she drew more and more attention nationwide; by midnight, 100,000 people were watching the parliamentary debate, and President Obama even tweeted a link to the livestream, saying, "Something special is happening in Austin tonight," which echoed the then trending twitter hashtag, #standwithwendy. Though her success was short-lived as the bill was called into question again that following Monday, Davis' actions were notable as she and her pink sneakers attempted to make a difference.
For freshman Audrey Black, watching Davis was inspirational, "She stood up for her beliefs. That is an impressive action regardless of what side or view a person supports. And past that, I personally appreciate that a woman politician that supports women's rights, marriage equality and a large amount of other important issues is gaining authority and influence."
George Zimmerman's Trial-July 19-23
Though the fatal shooting of Trayvon Martin occurred on Feb. 26, 2012, the trial of George Zimmerman did not take place until this summer. Martin, a 17-year-old African American, though unarmed, was reportedly shot by Zimmerman, and the resulting months lead to one of the greatest national controversies of the year, concluding when Zimmerman was found not-guilty by the jury in a criminal court in Florida. The decision incited widespread discussion of the role of race in modern society.
Junior Anesu Nyatanga, a member of the Student Diversity Board, reflected on the implications of the trial: "It was a huge testament to where Americans stand today in regards to racism, and that it certainly isn't dead."
Miley Cyrus' VMA performance-Aug. 25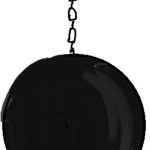 Cyrus did her best to shock audiences before the drop of "Wrecking Ball," the second single of her October album "Bangerz," during her MTV Video Music Awards performance. Grinding on Robin Thicke and thrusting with a foam finger while singing her summer blockbuster, "We Can't Stop," the former Disney star left jaws on the floor as Twitter exploded in reaction. The performance, on par with the likes of Britney Spears' "Oops…I did it again" and Madonna's "Like a Virgin" that were both shocking at the time, achieved Cyrus' self-proclaimed goal of "giving people something to talk about." In fact, the performance was so noteworthy that it generated more tweets per minute than the supposed 2013 Twitter frenzy of the Super Bowl blackout.
Cyrus fan senior Tai Massimilian reflected on the performance, "Her performance had something like what, 300,000 tweets per minute? I think what she's doing is brilliant; her spiral really boosted her album sales. People think she's a hot mess, but honestly, she's just a strategic mess."
Washington Navy Yard Shooting-Sept. 17
2013 marked a historic year in the number of mass shootings in the US; at least 13 people were killed after a U.S. naval reservist embarked on a shooting rampage in the heart of the Navy Yard in Washington D.C. A year filled with questioning of current gun laws, 2013 saw an additional 11 shootings that made headline news. The Washington Navy Yard shooting was a reminder of the growing controversy regarding gun regulation in this country.
First Known Unicorn Sighting-Sept. 28

In a year of Centennial events like the Centennial Day of Service and special centennial sports games, perhaps the most notable was the Centennial Kick-off Parade and Concert held at Hockaday. It featured a concert, food trucks, fireworks and one very special guest–a unicorn.
Senior Grace Gilker asked, "When else am I ever going to get the chance to take a selfie with a unicorn? Probably not for another 100 years."
 Government Shutdown-Oct. 1-16
The second major blackout of 2013, the government shut down on Oct. 1 due to Congress' inability to compromise on a spending plan for the fiscal year. This shutdown led to the postponment of the Civil War class trip until December and threatened to cause the cancellation of the sixth grade annual trip to Williamsburg.
Civil War teacher Steve Kramer reflected on the trip: "The government decided it would close everything the people liked so the battlefield parks were closed. Instead of seeing the leaves changing, we saw snow and sleet and enjoyed the freezing rain at Burnside's Bridge. At Gettysburg, the soldiers feared heatstroke; we feared frostbite."
Catching Fire-Nov. 22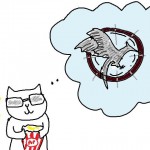 The long-awaited movie of the second book in the "Hunger Games" trilogy released Nov. 22, at midnight, right before Thanksgiving break began. For many students, the premier meant a late-night trip to the movie theater to see one of their favorite books adapted to the big screen.
For junior Camille Szelc, the movie premiere meant only 26 minutes of sleep that night. "Midnight premieres are always fun but "Catching Fire" was especially because everyone dresses up in Capital clothes because they're so excited," Szelc said. "I was one of the few people there that decided to go even with my JRP mini draft due the next day. I knew it would be worth it, and it was."
– Illustrations by Luda Grigoryeva and Tiffany Le