Two-Thirds Full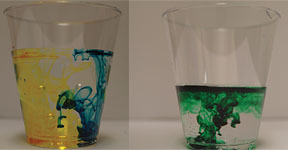 Senior year is usually recognized as a time of self-reflection marked with memories of the greatest times of your youth.
The end of a huge chapter in our life, senior year means extending beyond our schoolwork and into the other portions of our lives, like trying out for a sport you've never played because it's your last chance to do so.
This relaxation that is supposedly innate to senior year, however, does not include the period where senior grades are still shown to colleges because the pressure is still very real and more relevant than ever. Seniors unavoidably stress about their grades, yet this pressure pervades through the entire first semester of senior year at Hockaday, but only a third of the year for senior Marksmen.
This discrepancy is due to the fact that St. Mark's divides its school year into three trimesters, while Hockaday has four quarters.
For many Hockaday and St. Mark's students, there are no grades from senior year required to be sent to Early Action or Early Decision schools. But, while the Lions' grades that are reported to colleges roar to a halt at the beginning of November, when it comes to "real grades," Daisies continue to work until the first week of January. To a senior, this difference is striking.
This sentiment was best epitomized before a recent AP Calculus AB test in early November, when the night before, one senior asked: "Why am I panicking about my Calculus grade when I could be watching 'Homeland' with my mom?"
Following the same trimester breakdown would not only give Hockaday seniors a much needed break, but would workbetter for synchronizing other parts of the year.
Athletics and community service are often divided into trimesters, and doing the same with our academics would allow for smoother transitions within the whole community.
This isn't a plea so that we don't have to do our homework so that we can watch TV–it's a request that we have the opportunity to finish out the year without more pressure than is necessary, so that we can focus beyond the classroom in our final year at the school. After all, senior year is a time to learn much more than the classroom can offer alone.
– Molly Montgomery