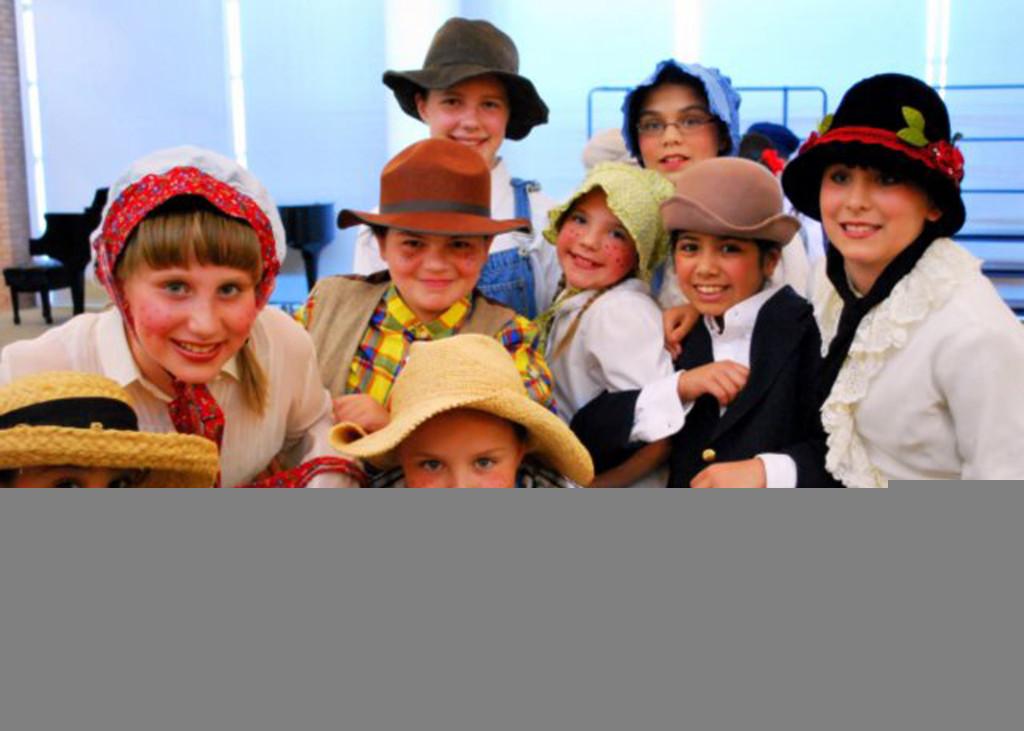 Every current Upper School student who attended Hockaday in the fourth grade remembers her Fourth Grade Opera, an original production written, designed, and performed by the fourth grade girls. After several years of changes, the opera in its old form is no more.
Instead of following New York's Metropolitan Opera educational program, the girls perform a Fourth Grade Musical following the Broadway Juniors program.
The original program was set up in 1994 by the late Daniel Keller, former Lower School music teacher. It underwent changes when current Lower School music teacher Denise Jones came to lead the opera.
"The number one thing that I always wanted to do with Mr. Keller's set up was get the girls more involved," Jones says.
The school purchases the rights to a production, like this year's "Tom Sawyer," and then the girls draw out of a hat for parts. No auditions, no tears. The girls are allowed to trade once for a different part if they so chose. Then, in this year's case, the 19 girls with speaking parts split off from the 32 in the chorus and practice begins.
For the most part, according to Jones, the fun part of the opera for fourth graders is being on the stage, and this way all 51 girls perform.
The girls like that they do not have to audition, although they say there are drawbacks to drawing from a hat.
"We were allowed to trade," they say, "but it was really hard to find someone to trade with since no one really wanted the chorus [if they had a speaking part]."
Ms. Pat Coggan, the fourth-grade social studies teacher, has a differing opinion than music teacher Ms. Jones.
"It's my opinion that girls need to learn how to cope with disappointment," Coggan says, " The sooner they learn that it's not the end of the world, the better off you'll be as a person."
Ms. Jones likes the idea of the level playing field and feels that "the girls are already under enough emotional stress. We don't need to add auditions to the mix."
The fourth grade teachers' roles have also changed. Without all the small subgroups, teachers are sometimes around during musical periods for crowd control, but they are not nearly as involved as they used to be.
The current program evolved slowly, with a few changes each year. Ever since the "Aristocats" production three years ago (the first fully pre-written musical), chorus girls have gained more and more responsibility. There is still plenty of room for adjustment to the program, however.
"The wonderful thing about Hockaday is that nothing is set in stone. Maybe in a few years, someone will bring a new idea that we haven't thought of, and it will totally change the whole program again," Ms. Jones says.
—Emily