How to Stay Cool: The Fourcast's Guide to Summer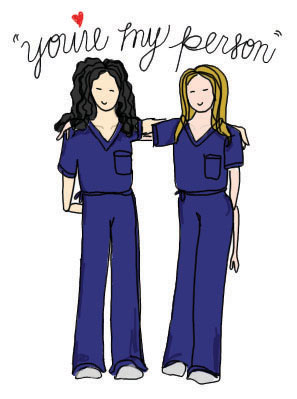 When in Dallas this summer, The Fourcast suggests some of the best things to watch, see and do
The Hottest Summer Flicks
X-Men: Days of Future's Past (May 23)
Marvel's team of mutant misfits, the X-Men, are forced to escape a horrific future with one mission; to change their past by teaming up with their past selves, to save their dying race.
Maleficent (May 30)
In a dark children's fairy tale told from an unusual point of view, the statement "fairy tales always have  happy endings" still holds true. Who said that villains should not have them too?
The Fault in Our Stars (June 6)
A tragic story about a couple, Hazel Grace Lancaster (Shaliene Woodley) and Augustus Waters (Ansel Elgort), with cancer with a plot that goes beyond just another diagnosis.
22 Jump Street (June 13)
Channing Tatum and Jonah Hill return as the lovable team of undercover police officers, this time to infiltrate college and break up another drug ring.
How To Train Your Dragon 2 (June 13)
In the sequel to Dreamworks' quirky viking adventure, the tone of this movie is a bit darker, with a looming civil war on the horizon as our once child heroes are forced to grow up and defend their home.
Guardians of the Galaxy (August 1)
With Earth protected by the Avengers and the X-Men, this Marvel team of alien spies and criminals is left with a very large realm to police: space.
Television Shows You Have to Catch Up With
Sherlock (3 seasons, 9 episodes)
The BBC adaptation of Sir Arthur Conan Doyle's Sherlock Holmes is compellingly fresh with now-superstars Benedict Cumberbatch and Martin Freeman manning the helm.
Game of Thrones (3  seasons, fourth in progress, 37 episodes currently)
Politics and fantasy meet in a slightly more feminist and bloodier fantastical world for lovers of Lord of the Rings. Adapted from novels, those who do not read the books are in for a ride on the back of a dragon this season.
Scandal (3 seasons, 47 episodes)
A cliffhanger fraught drama about a DC "fixer" whose extra-marital relationship with the President of the United States leads to never ending political scandal.
Teen Wolf (3 seasons, 48 episodes)
Hockaday Alum Holland Roden stars in the teen werewolf hit that goes beyond howling, introducing a host of beasts who serve the moon (excluding vampires).
Supernatural (8 seasons, ninth in progress, 194 episodes currently)
What started out as a supernaturally inclined procedural cop show has turned into the CW's version of the Bible in a regular American road trip with angels, demons and everything inbetween.
Grey's Anatomy (9 seasons, tenth in progress, 219 episodes currently)
A modern "E.R." that follows the unrealistically tragic lives of doctors and residents at a hospital in Seattle.
The Sounds of Summer
The 1975
Playing the songs off their self-titled album, "The 1975", the English alternative rock band hits Dallas on May 29 at the House of Blues in Deep Ellum. Tickets starting at $188.
The Fray
On June 28, the band will be playing a collection of their songs from their fourth album, "Helios," at the Verizon Theatre in Grand Prairie. Tickets starting at $92.
Lady Gaga
The third album of pop's resident drama queen, "Artpop," will be heard around Dallas on July 17 at the American Airlines Center. Tickets starting at $45.
Fall Out Boy and Paramore: the Monumental Tour
The rulers of the alternative genre smash into Dallas with their tour on Aug. 5 at the Gexa Energy Pavilion. Tickets starting at $38.
One Direction
Pop's British pretty boys and their Australian opening act, "5 Seconds of Summer," breeze through Dallas days after school start on Aug. 24 at the AT&T Stadium. Tickets starting at $90.
One Republic
The Native Tour, named after the Colorado band's third album, comes to Dallas on Aug. 26, which they are co-headlining with the Script at the Gexa Energy Pavilion. Tickets starting at $24.
The Coolest Sweet Treats in Town
Paciugo
5915 Forest Ln, Dallas, TX
Sprinkles Ice Cream
8413 Preston Center Plaza Dallas, TX
Wild About Harry's
3113 Knox St, Dallas, TX
Double Dip
7511 W Main St Frisco, TX
Sweet Firefly
2701 Custer Parkway #810 Richardson, TX
What To Do When You're Stuck in Dallas
Klyde Warren Park
The Perot
Katy Trail
Concerts at the Arboretum
The Meadows Museum
The Spanish Gesture: Drawings from Murillo to Goya (May 25- Aug.31)
Dallas Museum of Art
Never Enough: Recent Acquisition of Comtemporary Art (Mar. 8 – July 20)
Kimbell Art Museum
Samurai: Armor from the Ann and Gabriel Barbier-Mueller Collection (Feb. 16-Aug. 31)
Dallas Summer Musicals
Mamma Mia (June 3-16)
Phantom of the Opera (Aug. 6-24)
– Kate Clement