A Community Effort
Hockaday faculty, students, and teachers all pitched in on the move-in into the new science building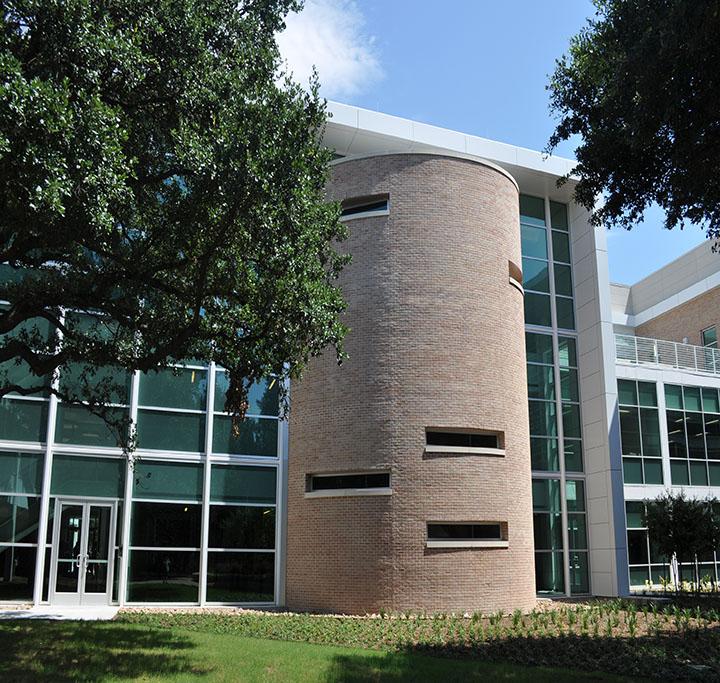 As boxes began to fill her room in the new science building, Middle School Science Coordinator Peggy Cagle organized her room with William, her 1-year-old son, glued to her hip, as she helped Elizabeth, her 3-year-old daughter find the right dress for her Barbie doll.
"Sorry. Just keep firing questions away. I'm good at multitasking," Cagle said with a chuckle.
It was the end of the summer and Cagle has to multitask by bringing her kids to the highly-anticipated move-in day.
With two children on her hands, the moving process may have been Cagle's easiest task this summer. The process only took a couple of weeks, and with the help of moving pros, was not too difficult for Cagle.
"The process was simple. I just cleaned up my room a bit and Daryl Flood, our movers, came and packed everything up…So, it was really, really easy," Cagle said. "I didn't have to do much except for clearing out anything I didn't want moved."
Daryl Flood, a corporate relocation company, moved all the boxes from the science portables to the new science building. Teachers  unpacked, organized and placed all of the items in the proper places.
"There was a huge burden on our teachers," JT Coats, Chief Financial Officer, said.
However simple the process may have been, teachers–and sometimes even their families–all pitched in to help out, sometimes, on the weekends and late at night.  Student workers from JETS helped out as well.
"It was really a community effort to get everything into the building," Coats said.
The move-in process, which began Aug. 12, was a long time coming for faculty.
"We have been excited about this for many years," Cagle said. "[It was] definitely worth the wait."
Although the move went relatively smoothly, the heat of the Texas summer was hard on everyone.
"Moving the boxes, when it was super hot outside and the AC wasn't fully kicked on, that was a bit rough. The move itself was a lot of hard work," Upper School Science teacher Dr. Katie Croft said.
At the start of school, everything was fully prepared and ready to go in the science building, with a few minor tweaks, including fixing the air conditioning, and installing new furniture.
"On the whole, it was a smooth transition," Croft said, "Due to the hard work people have put into this building."
– Noor Adatia and Megan Philips