A Day in the Life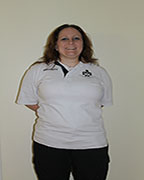 Security Guard Amber Wardell gives The Fourcast a look into her daily life at Hockaday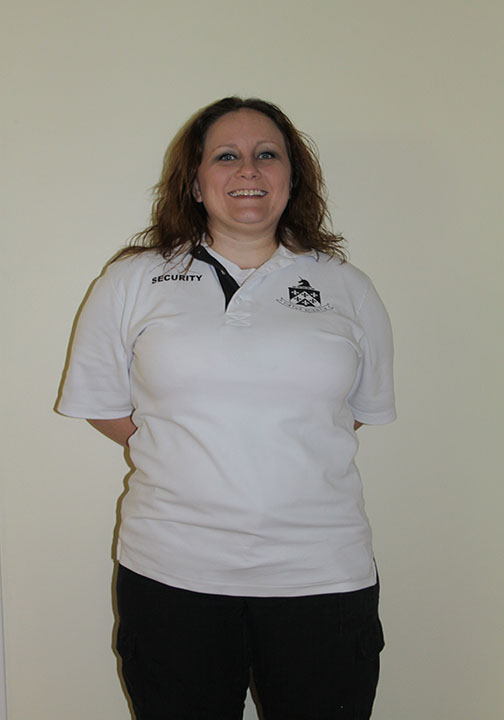 2 p.m.
Amber Wardell checks into work at the control room and receives her schedule for the day. The Security Department's schedule rotates much like our school days and decides where one patrols or the shift he or she will be working. Most days, Wardell works the Guard Shack by the main entrance, or patrols the entire campus, including the athletic facilities.
3:15 p.m.
Wardell makes her way over to the Forest Lane parking lot and guides middle schoolers across the crosswalk, regulating car movement and making sure everything is in order. "I'm the one with the sign that walks the girls across," she explained. "Sometimes the middle schoolers just aren't looking at their surroundings."Her job is crucial in ensur­ing that the carpool lanes move smoothly.
4 p.m.
She patrols around the campus again, much like she did at 2 p.m. She works with a partner, who waits for her at the Hoak Portico after reliev­ing the receptionist. Wardell first patrols around the main school building, something she enjoys greatly. "The campus is so beauti­ful. I love working at Hockaday," she said, before explaining the difference between Hockaday security and other security jobs. "Hockaday does in-house security. There's in-house security and contract security; with contract security, you work for a security company that places like Hockaday can hire. With in-house security, I work for the Hockaday school rather than a security company. With contract, you could be dropped from a job at any second. I feel a lot more secure working in-house, especially at a cool place like Hockaday."
6 p.m.
Next, Wardell switches off with her partner and maintains the front desk at Hoak, opening doors for people and making ID badges for visitors, as well as making sure that "anyone that doesn't need to be in is not getting in." This can be both overwhelming and tiring, as she has to unlock the main entrance door for people entering the Hockaday school, an­swer phone calls, do a background check on every visitor as well as print them a badge, and open the door when someone pushes the button.
8 p.m.
She's back to patrolling, but this time she patrols both the LLARC and the ath­letic facilities, making sure that everyone is where they need to be and that no stu­dents, boarding or day, are "wandering in places they should not be wandering." She keeps in contact with her partner, who is again at the front desk. "[The Se­curity Department] keeps a daily log to see where everybody's at or what they're doing," Wardell added. "We have to check in every hour."
10 p.m.
Her shift is over and she can head back home to relax! Wardell is cur­rently working on her Masters degree in Criminal Justice. Like almost all of the other security guards, Hockaday is just a stepping stone–Wardell hopes to obtain a PhD at the University of Texas in Dallas, and eventually become a police liaison for the Dallas Police Department. Unfortunately, her shift times clash with her class times, so she has to write an extra paper every week. Maybe she won't be relaxing after all…
---
– Amanda Kim – Asst. Photo/Graphics Editor –