Hockaday begins a year of self-study to gain accreditation from ISAS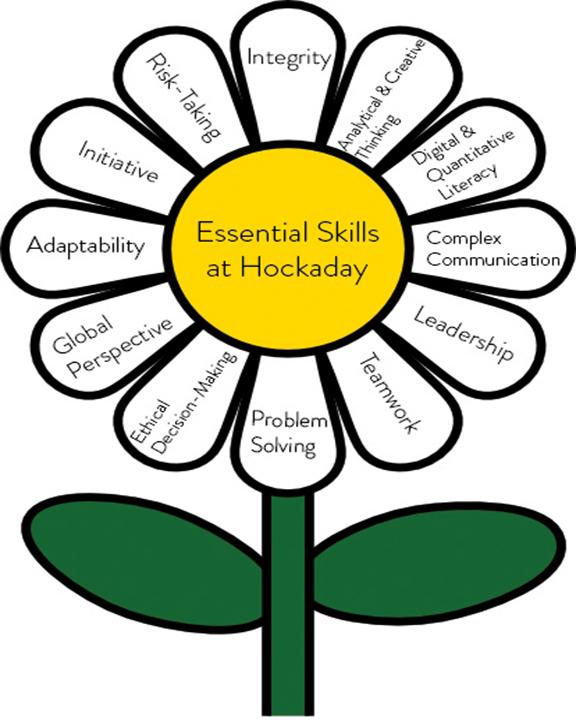 This year, Hockaday embarks upon a brand new century. Alongside 2014 enter fresh faces, new clubs and a refreshing return to routine. But it also marks a year of self-study.
Every 10 years all independent schools in Southwest Texas, including Hockaday, are required by the Independent Schools Association of the Southwest (ISAS) to enter a year of self-study in order to gain accreditation. At the end of the year, the faculty and staff will submit a report to ISAS, detailing what Hockaday did during the academic year and how the school could advance.
According to Cathy Murphree, Assistant Head of Academic Affairs, the accreditation process is meant to help the school improve.
"The self-study year is a chance for us to look closely and see if we are doing what we say we are doing," Murphree said. "We can also figure out what we are doing well and what we aren't, and try to improve on those things. And we have a year to do that."
Murphree also said that while ISAS gives Hockaday a year to produce a report, the school's administration and faculty are not expected to fix every problem this year.
"We are producing a set of recommendations to guide our work over the next few years," Murphree said. "We are identifying problems. And we may not solve the problem, but we will identify it and work towards a solution."
Although the school year has just begun, the self-study year is already underway. The first step in the process was one year ago when ISAS gave Hockaday a list of what to report on for accreditation.
"Once we received the list we formed a lot of committees made of faculty and staff from every division to look at some interesting areas or potential issues that we found," Murphree said. "It's a great chance for this school to come together and talk about meaningful things."
And students will contribute to the study as well. Their input will be taken from the High School Surveys of Student Engagement from previous years, last year's senior exit interviews and alumnae information.
"Student input is definitely being considered," Murphree said. "Committees are already looking at the data from the survey and data from some young alums."
Upper School Head John Ashton said that he hopes that the student body will be open about their experiences at Hockaday.
"I want the student body and the teachers to feel empowered to have conversations about the experiences they are having here at Hockaday," Ashton said. "I want them to reflect and share not just this year but always."
For the faculty, Murphree thinks this self-study is a great chance for teachers to have their opinions heard. There is one meeting per month for each faculty and staff committee, as well as one department meeting every month. Every teacher serves on two committees.
The committees were founded on a multitude of topics. Some look specifically at Hockaday's academics. The Learning and Teacher—A Deep Dive Committee, for example, studies learning and teaching from both student and teacher perspectives. Other committees, like the Essential Skills Committee, focus on skills outside of just the classroom.
Lower School Head Randall Rhodus serves on the Essential Skills Committee.
"We try to figure out what essential skills every Hockaday student must graduate with and then we see if we are really teaching those," Rhodus said.
She hopes that once the committee finalizes the essential skills they can find a way to incorporate them into the curriculum in each grade of each division. She is also looking forward to working with the entire school, which she believes will give everyone more perspective on what the school is currently doing and what it could be doing better.
"The great thing about this self-study year and these committees is that they are across all the divisions. I really appreciate that," Rhodus said. "I think this can help push the whole school forward."
Ashton also believes that this self-study year will produce positive results.
"There is no concern that we won't be accredited, but this self-study will help us create the best school for our students," Ashton said. "I think how we deliver instruction will change; it's already changing. I also think that what we identify as essential skills will change."
While Ashton would like to see improvement at Hockaday as a result of the self-study, there are certain aspects of Hockaday that he hopes will never change.
"Besides the basics, Hockaday does a great job of providing opportunities for girls to discover and explore," Ashton said. "More than anything, I hear a lot of laughter and see a lot of joy at this school and I hope that stays the same. I think it always will."
– Alexis Espinosa