Sitting is the New Smoking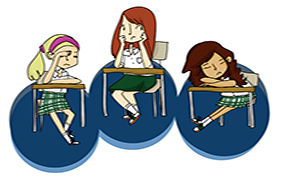 Studies show that spending hours sitting in a chair is shortening lives.
It is 8:30 in the morning and almost anywhere on campus hundreds of stu­dents can be spotted sit­ting in classrooms. At 11:45 a.m. the Upper School gathers in an assembly to sit and lis­ten to a speaker. Then, at 3:15 p.m. the halls are lined with girls sitting on the floor and working on projects. At al­most any moment of the day, there are girls sitting within the buildings at 11600 Welch Road. The reality is, how­ever, that sitting has become as deadly as ciga­rettes.
According to JustStand.org, the average human sits for 7.7 hours a day. Between a typical Hockaday girl's schedule of commuting to school, learning in the classroom and studying at night, hours of sitting soar beyond eight hours to around 10 hours a day. If sitting is posing a serious health threat, then Hockaday is certainly a potential candi­date for problems.
James Levine, M.D., Ph.D., specializes in obesity solutions at the Mayo Clinic. He believes that sitting is the cause of numerous health issues and is working to find solutions for these issues.
"Today, our bodies are breaking down from obesity, high blood pressure, diabetes, cancer, depression and the cas­cade of health ills and every­day malaise that come from what scientists have named 'sitting-disease,'" Levine said.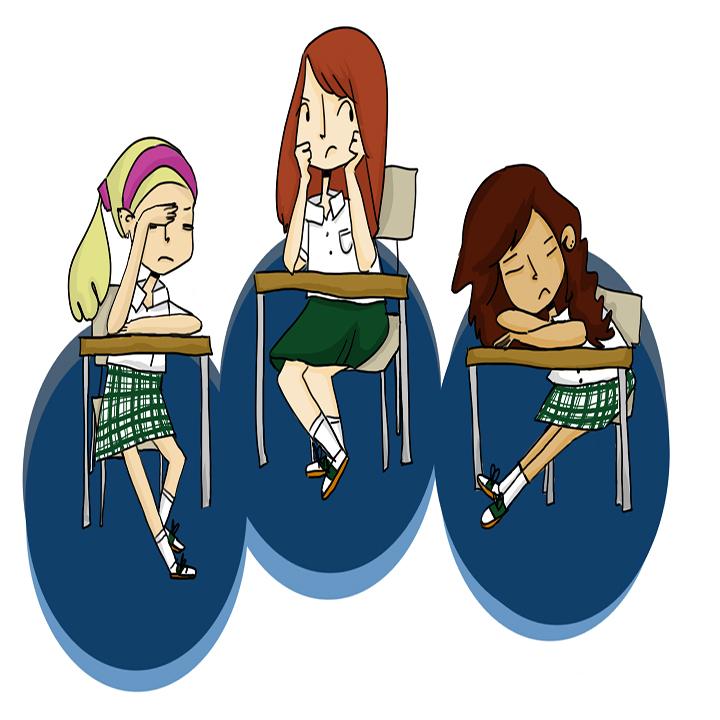 With new studies con­stantly emerging, scientists at The American Institute for Cancer Research are also finding a more direct connec­tion with sedentary lifestyles and cer­tain forms of can­cer, including breast cancer. A 2013 study showed that wom­en who sat for nine hours or more daily were far more likely to be depressed than women sitting less than six hours a day. The negative health effects of sitting is massive.
Director of Health Services Erika Herridge shows concern about these negative effects to both the physical and mental parts of the body.
"I think there are a lot of students that might be diag­nosed with learning differenc­es just because they can't sit for too long," Herridge said.
Standing more often is the only way to solve this major health crisis.
Upper School Mathemat­ics Teacher Andrew Brown has spent time listening to discus­sions on the importance of standing throughout class and taking breaks for one's brain.
"For example, instead of going to the student and giving them help if they are work­ing have them come to you," Brown said. Brown has imple­mented a number of ways to keep his students moving dur­ing class including a required stretch break.
As an experiment, a Hock­aday Upper School Health Class was asked to stand for one 80-minute class period and then asked questions based on their experience. The participants disagreed on the way standing physically affected their bodies, but the majority of the participants felt class went by quicker while standing.
Junior Tajanae Harris participated in the 80-minute standing experiment."It was easier to pay attention [while standing up]," Harris said.
The benefits of standing are extensive.
According to an article in Runner's World, between in­creasing blood flow, boosting metabolism and strengthen­ing muscles, standing provides countless health benefits. bike in the teacher's lounge.
Other creations include standing desks and yoga balls, but most classes still do not offer these alternatives.
Health Instructor and Form IV Dean Rebekah Cal­houn has shown concern to­wards the inactivity of many students and, as a result, she has begun offering yoga balls as a replacement to chairs dur­ing her class. The yoga balls work abdominals and other muscles and are an improve­ment from a standard chair.
"I certainly think we could do more," Calhoun said. "How are we as the educators going to change the delivery of our content to be one that helps promote less sitting?"
– Austria Arnold