Follow the Fourcast around Dallas to find fun places that to visit, you don't have to leave your best friend at home.
Highland Park Village Shopping Center
Highland Park Village, a shopping center that is renowned for its high-end retailers and delicious eateries that call its ground home, allows leashed, trained pets on the premises. The Italian eatery, Patrizio's, which is frequently visited by many Highland Park natives opens their patio to our pooches. The Starbucks in this center is also a popular hangout for our four-legged friends.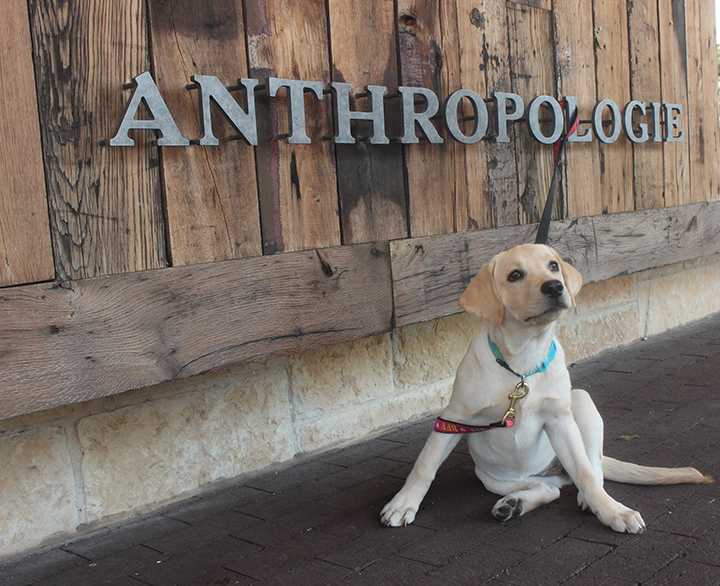 Bringing your dog into the extensive retail shops, some of which include Tory Burch and Chanel, is up to the retailers entirely and may depend on how busy their store is.
47 Highland Park Village, Dallas, TX 75205
2. North Bark Park
For outdoor lovers, the off-leash North Bark Park provides a great way to escape with your dog. The 22.3 acre park, entirely enclosed, is split into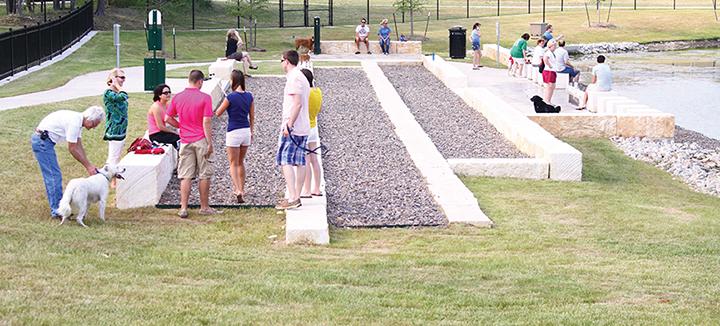 three sections. The park has separate play areas for large and small dogs lined with trees, trails and even a doggy shower. But, the amenity that makes North Bark unique is the dog beach and lake. Open to all sizes, the lake, with a gradual slope to provide both deep and shallow depths, provides a way for your dog to cool off on a hot afternoon. According to dallasparks.org, North Bark Park is the largest in the area for your pup. Other parks in the area include Bark Park Central, Mockingbird Point and Wagging Tail.
4899 Gramercy Oaks,
Dallas, TX 75287
W- M 5 a.m. – 11 p.m.
Closed Tuesdays for Maintenance and on rainy days
Murray Street Coffee Shop
This cozy coffee shop is the perfect place to walk your dog on a lazy weekend day. Hot coffees, iced coffees, freshly pressed juices and delicious sandwiches are just a few of the treats that the Murray Street Coffee Shop has to offer to its customers. Seating is offered both indoors and outdoors. Puzzles and board games are scattered around the café to add to the comfy atmosphere. In addition to the comfortable amenities and cozy atmosphere that this café offers, they are rumored to keep dog biscuits by the door for their furry customers.
103 Murray Street,
Deep Ellum
Monday-Friday: 7 a.m.- 4 p.m.
Saturday: 8 a.m.- 4 p.m.
Sunday: closed
Mutts Canine Cantina
For dog enthusiasts, Mutts Canine Cantina has all the amenities. Equipped with a one-acre dog park with separate areas for small and large breeds, a patio garden and a full-menu restaurant, Mutts offers many different ways to accommodate you and your pup.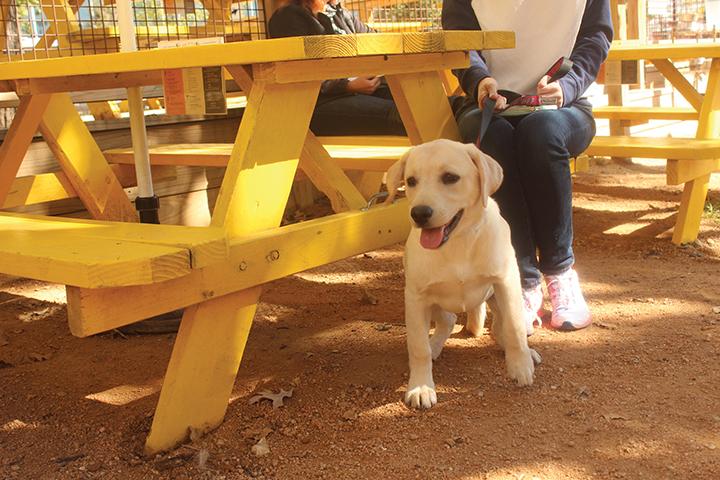 Although the dog park requires an entry fee of $4.95 per visit or one of their membership packages for long term use, the Patio and Lawn and access to the food menus do not. You can bring your furry companion with you while you have breakfast, burgers, hot dogs, shakes or custard. You can even include your dog by ordering one of the treats off the dog menu.
2889 CityPlace West Blvd, Dallas, Texas 75204
Dog Park
Daily: 8 a.m. to 10 p.m.
Restaurant & Bar
M-F: 10 a.m. to 10 p.m.
Sat-Sun: 8 a.m. to 10 p.m.
Kitchen open until 9 p.m. daily
Lucca Bella Doggie Spa
After taking your dog on all of these adventures, he or she will definitely need some relaxation. The Lucca Bella Doggie Spa offers many services to pamper your pet. Services include all natural bath and grooming procedures that can be elevated with speciality shampoo and conditioning options and even fur coloring treatments.
Other services include pawdicures with paw moisturizing treatment, canine facials made from "a refreshing blend of vanilla and blueberry" according to their website and 45 to 60 minute doggie massages. Lucca Bella also has a boutique and boarding program for your pup.
2512 Oak Lawn,
Dallas, TX 75219
M-F 7 a.m. – 6 p.m.
Sat-Sun 9 a.m. – 6 p.m.
– Megan Philips and Mary Claire Wilson