The Devil Wears Polish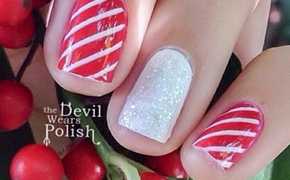 Sophomore Sabah Shams has an Instagram account that she posts on weekly. But her account is unique. Since the summer of 2012, Shams has amassed over 4,000 followers, who are all interested in one thing: her nail designs.
Before that summer, Shams didn't know what nail art was, but after surfing the web, she was amazed by what she found: tiny designs done on nails. She decided to try it out, tested out a few of the designs and documented them on an account to see what would happen. "I didn't expect for it to be so big now," Shams said. Over that summer, numerous nail accounts mentioned her and she managed to gain around 2,000 followers.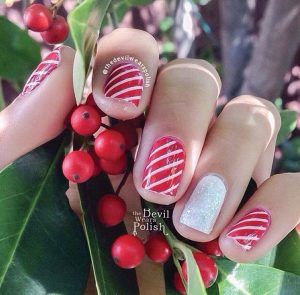 "My mom never let me paint my nails during the school year and so, over the summer, I decided I should kind of make the best of it, so I looked up different designs and I kind of tried to do stuff," Shams said.
Recently, Shams has been sponsored by the company "Born Pretty," which sends her products to review on the account. Shams plans to post the reviews in the near future.
Shams is now allowed to paint her nails during the school year. After Shams' mother, Amina Shams, saw what she was doing and how well her designs were being received, she was quick to support her daughter's hobby and allowed her to continue the designs through the school year.
"It is a very nice outlet for her ar­tistic talents," Amina Shams said. "I get fascinated by all the creative and unique designs that people come up with on their nails."
Sabah Shams' designs are often seasonal, but they aren't as effort­less as they look — each one can take anywhere from 30 minutes to two hours to complete. The tiny, detailed designs "are pretty difficult, but that's what makes it fun," Sabah Shams said.
"Each time I do a design, it's my favorite out of them all!" Sabah Shams said. She hopes to con­tinue to see the growth of not only her account, but her talent as well.
– Manisha Ratakonda