The use of plastic surgery and photo-editing apps among women to improve one's appearance is on the rise.
On a calm Saturday afternoon, senior Elizabeth Bell scrolls through her Instagram feed and sees a Kim Kardashian selfie, enhanced with a filter and slightly risque lighting that perfectly contours Kim's high cheekbones. Although Bell feels that "social media doesn't affect her self-esteem much," many teenage girls would say otherwise.
According to a recent study from the University of Salford in England, half of the 298 teenage participants admitted that their self-esteem suffered when they compared themselves to their friends or followers on social media. This decrease in self-esteem may be linked to the increasing use of photo-editing apps, which are used to enhance one's appearance on social media apps like Instagram.
Bell, a student in Upper School English teacher Janet Bilhartz's senior English class, was presented with the task of writing an essay about one theme that was present in all of the literary works the class had studied throughout the year. She chose to address the topic of beauty in the modern world and decided to explore the reasons behind why teenage girls try harder and harder to achieve perfection through their appearances.
One of the ways that girls try to improve their appearances on social media is through photo-editing apps like Facetune, Perfect365 and Photoshop.
"The use of photo-editing apps has definitely become more popular because these apps are so accessible and prevalent," Bell said. "The problem with these apps is that people looking at the pictures think that they are seeing something real when what they're actually seeing is far from real."
In addition to photo-editing apps, Bell argues in her paper that society's preoccupation with thinness and unattainable beauty can lead to the dependence on plastic surgery to correct flaws and improve overall appearance.
"Sometimes, people say that they want a particular type of body part, like Michelle Obama arms or a Kim Kardashian butt," Bell said.
She goes on to say in her paper that the idea of tailor-making a body contradicts the idea of the individuality of every woman's body, regardless of its flaws.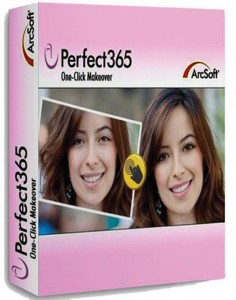 Billhartz agrees and said that "unrealistic ideals of beauty prompt the ordinary person to have plastic surgery." According to her, celebrities like Kim Kardashian, who have undergone various plastic surgical procedures to alter their appearances, have made the idea of getting plastic surgery more acceptable to the American public.
As the use of photo editing apps and plastic surgery becomes more prevalent, Billhartz worries that teenage girls will be judged for not choosing to alter their appearances, either physically or on social media.
"The increase in the number of celebrities who use photo editing apps has changed what Americans perceive as 'normal,'" Billhartz said. "Instead, 'normal' is more perfect than it actually is in real life."
In her paper, Bell suggests that the rise of plastic surgery among women may have more serious implications than merely a shift in what is considered normal.
She argues that the increasing prevalence of plastic surgery could influence a variety of other factors, such as a woman's role in the job market. Billhartz agrees with Bell.
"Undergoing plastic surgery procedures enhances a woman's appearance, and as a result, may tip the scale in her favor when searching for a job," Billhartz said.
Billhartz also fears that plastic surgery will become so commonplace that girls and women who choose not to get it will stick out. "It's terrifying that we may live in an America where the social class a woman belongs to has to do with whether or not she has plastic surgery," Billhartz said. "You would know whether or not a woman is rich just based on the way her body looks."
Regardless of the constantly changing societal perceptions of beauty, Jennifer Davis, co-president of the Embody Love Club, said that the club strives to promote healthy perceptions of beauty at Hockaday. Davis hopes that every girl can embrace her body, imperfections and all.
"Plastic surgery messes up this idea that every girl should be proud of her body and accept it for what it is," Davis said. Davis also believes that "body dissatisfaction has become so prevalent because of the accessibility to a world full of distorted images."
Although photo-editing apps may be on a different level than plastic surgery, both bring to light insecurities girls face today in trying to be perfect. And while this issue is prevalent, Billhartz believes that Hockaday girls are less inclined to alter themselves to become "perfect."
"Girls here rarely wear makeup," Billhartz said. "I think that's a clear indication that they will pay as much attention to the development of their minds as they do to the way their faces look."
– Eshani Kishore