Staff Writer Mary Claire Wilson interviews Hockaday senior athletes who have been recruited to various universities across the country
Aneesha Bandarpalle
Washington University at St. Louis
A rower by chance, senior Aneesha Bandarpalle decided to give crew a try freshman year when her best friend decided that she was going to join a team. Bandarpalle has been addicted ever since and currently rows for the Dallas Rowing Club. She is committed to row for Wash­ington University in St. Louis next year. The family-like attitude that crew fosters draws Bandarpalle to the sport. "I think really enjoying the companionship of my team is important in my last year here because our team is so close," Bandarpalle said. Next year, she looks forward to new competition, new places and a new crew family.
Mackenzie Capetillo
Rhodes College
Engaging in the sport at age 7, senior Mackenzie Capetillo's roots with volleyball began at the recreational level. Many years and many vol­leyball games later, Capetillo transferred to play with Skyline Juniors, an elite club team. Inspired by her teammates both at Hockaday and on her club team, and professional hockey player Sidney Crosby, Capetillo was able to prevail as a leader her senior year. "Although we didn't fin­ish as well as we had hoped, it was fun to lead the underclassmen and to watch them progress and get better from a different standpoint as opposed to just being their teammate," Capetillo said. Next year, Ca­petillo will attend and play volleyball at Rhodes College, all the while continuing her love for the game.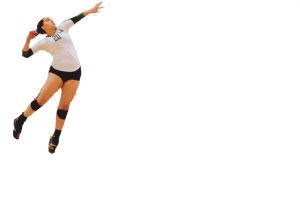 Claudia Hammond
Undecided
Gaining inspiration from two collegiate track runners – her fa­ther and her best friend's mother, Allison Pickens Farrow – se­nior Claudia Hammond plans to carry on the tradition. Although she is also a soccer player, Hammond enjoys the somewhat "solo" aspect of track . "You can work very hard and see the ben­efits in the meet," Hammond said, reflecting on her personal experience. Hammond has offers from several universities for both track and soccer but is undecided at the mo­ment. While running next year in college, Ham­mond will enter a new level of her sports career, setting records and reaching goals that she never thought were possible.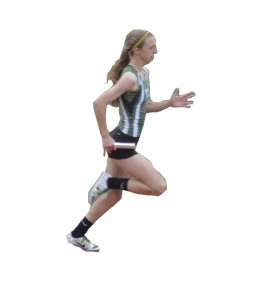 Charlsea Lamb
Rice University
Senior Charlsea Lamb joined the track team sophomore year after an intense shoulder injury kicked her off the tennis court for good. Unaware of the success she would later encounter, Lamb began running sprints, which include the 100 meter, 200 meter and 400 meter. Although Lamb's thin and tall body type makes her an unlikely candidate for sprints, her role model Ol­ivia Ekpone, a Texas A&M University track sprinter, faces simi­lar challenges as she mirrors Lamb's height of 5'9". Drawn by change and new opportunities, Lamb looks forward to running at Rice University next year."I look forward to more competition, more people to run against, new coaches, and a new team," she said.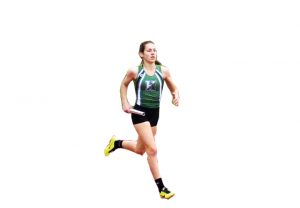 Jessica Savage
Colorado College
Drawn by a sense of security and the general thrill of the game, senior basketball player Jessica Savage decided to take her game to the next level. Savage is anything but a newbie, having a track record in the sport that dates 10 years back. Inspirited by our own athletic director and coach Tina Slinker, Savage said that Slinker helped her further develop her game. "She helped me realize that the court is like my sanctuary," Savage said. "Noth­ing else matters when I'm playing basketball." Next year, Savage will continue her love for the game at Colorado College, travel­ing with the team and facing tougher competition. At Colorado College, Savage sees the ability to compete at a higher level and to expand her horizons.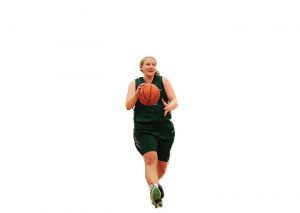 Samantha Toomey
Carnegie Mellon University
Attracted by the idea of combining her college experience with her favorite sport, senior Samantha Toomey will continue playing volleyball at Carnegie Mellon University next year. Toomey orig­inally decided to play the game because of her tall build. Over time, Toomey developed a love and passion for the game. "A lot of people are like, oh that's the chick that plays volleyball. I didn't want to lose that because it has become a really important part of me," Toomey said. Toomey's fervor for volleyball became in­tense because of an influential coach, Matt Sipes. Additionally, Toomey the opportunity to watch Matt Anderson, a hardworking pro volleyball competitor, play in Dallas two years ago.