Plastic Bags Replaced in Dallas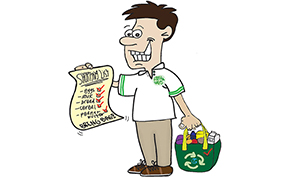 Beginning Jan. 1, 2015, the city of Dallas is requiring all shoppers to pay an environmental fee of five cents for every non-reusable bag they purchase at grocery stores in what is called the "Carryout Bag Ordinance."
According to Frank Camp, Dallas' managing director of the office of environmental quality, this decree comes after months of debate within the City Council. The original idea was to implement a similar initiative to the one the city of Austin implemented—a legislation banning paper and plastic single-use bags, which began on March 1, 2013. But the Dallas City Council decided on a nickel fee per bag instead of a complete ban.
Environmental Science Teacher Kirsten Lindsay thinks this ordinance was more for aesthetic purposes rather than environmental ones. "Dallas still has a way to go in order to be considered a green city," Lindsay said.
Not all stores in Dallas are charging the five cent environmental fee per bag. Central Market and Whole Foods, for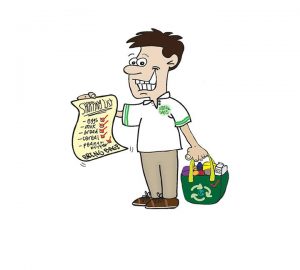 example, claim that their bags are recyclable and reusable and therefore are not subjectable to the environmental fee.
The Park Cities, Pleasant Grove, Garland, Richardson, Plano, Irving, Carrollton, Duncanville and many other cities adjacent to Dallas are not charging the environmental fee.
A U.S. government study conducted in 2008 found that the United States population used about 102 billion polyethylene retail carrier bags that year. With a U.S. population of approximately 304 million in 2008, that worked out to be about 335 bags used per person that year.
"We hope that [the ordinance] will reduce the costs associated with the use and distribution of single use bags and also reduce the cost associated with cleaning them up," Camp said.
Lindsay believes that the spirit of the rule rather than the rule itself might prove effective. "It might make people think about the bags they're using," Lindsay said. "It'll help them realize that a lot of those bags actually end up going to the landfill."
As it turns out, Hockaday has another reason to have green as our school color. With a paper, plastic and battery recycling program, Hockadaisies have a big role in keeping Dallas clean. According to Housekeeping Director Carolyn Hoke, Hockaday alone saves about 1,200 pounds of paper a year by recycling, and Hockaday's automatic lighting system conserves unmeasurable amounts of electricity.
"Hockaday definitely plays its part in conserving," Hoke said. "But there's always something else you can do."
Camp suggests carpooling to improve Dallas's air quality, while Lindsay suggests bringing a reusable bag to the store. Whether carpooling or recycling, the end goal is, as the City of Dallas said, "building a greener city."
---
– Amanda Kim – Asst. Photo/Graphics Editor –