Outside of competitions, debaters forge close friendships among several schools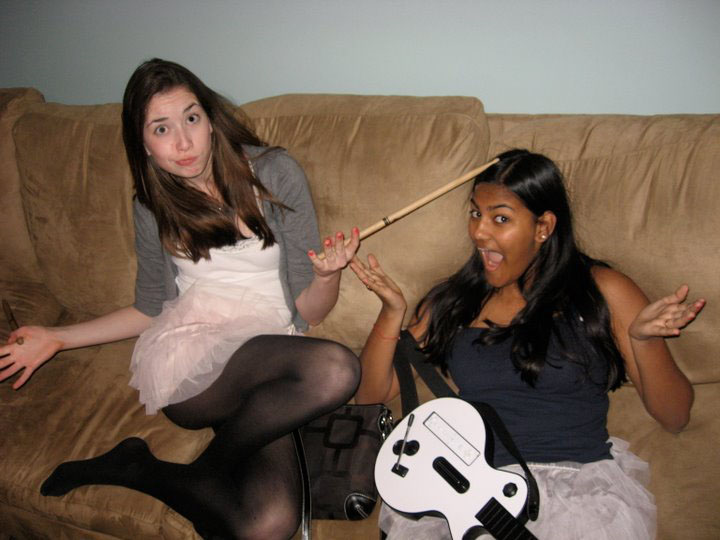 A love of Bollywood movies and a shared passion for debate instantly provided fertile grounds for friendship between senior Trishla and Smiti, a debater from Florida, when the two were randomly assigned as debate camp roommates the summer following their freshman year. Both girls will attend Georgetown University this coming fall, and in a testament to their long-lasting friendship, they may be roommates once again.
Debate is infamous for its ability to wreak havoc on participants' social lives. "It becomes your life," the saying goes. But in truth, the world of debate is a community unto itself.
"After seeing the same kids over and over and over again, it seems stupid not to be friends with them," says Trishla.
Especially during junior and senior year when girls have a greater understanding of the competition and have spent more time debating, they delve deeper into the social aspects of the debate events.
Junior Annie explains why debaters easily form friendships. "All of us have similar interests: we all are pretty smart; we all have a voice; we all like current events." Additionally, "we spend every weekend together. Tournaments are literally every single weekend."
At some tournaments, Hockaday girls estimate that boys outnumber girls four to one. Girls from other schools who compete on teams with no or only one or two other females find camaraderie among the Hockaday debaters.
"There are significantly more boys than girls so it's easier to bond with Hockaday than with other schools," says Stephanie, a junior at Walt Whitman High School. "Also, they're awesome."
Friendships between Hockaday girls and members of the Walt Whitman High School team from Bethesda, Maryland, run so deep that the teams are casually referred to jointly as "Hockawhitman." The members of the two teams list each other as siblings and spouses on Facebook. They make cakeballs for each other. They share Hockadadebate sweatshirts.
The camaraderie extends beyond the students. "[The Whitman team] is really close with our team so I ended up becoming really close with their coach since our teammates are always hanging out," says debate coach Eric Melin.
At times, this closeness may appear to obstruct the competition, but this is not the case.
"Even when [they] have sweatshirts, even when they're very close to you, we want to do well [ourselves], and then we want to see all our friends to do just as well," Trishla says.
When competing against a friend, Trishla explains, "you freak out before but then you get in the round and you end up treating them like anybody else." To avoid hurt feelings or conflicts, she has a "what happens in the round stays in the round" policy.
"It's hard but at a certain point, it's a mutual understanding that we're not purposely trying to put the other person down," says Annie. "We're just trying to boost our competitive success."
Kanisha, a senior at Barrington High School outside of Chicago, is the the most active national circuit debater on her team. She has grown so close to the Hockaday team that she traveled and stayed with them at the Meadows tournament in October. When she debated senior Sarah, in a qualifying round at a Harvard tournament, both girls wore their Hockadebate sweatshirts, momentarily throwing off the judges. Sarah won the round, granting her admission into the Tournament of Champions, a major national competition and both girls were able to celebrate the bittersweet victory.
For debaters, the strong friendships formed outweigh the occasional unfortunate run in.
"When you're a debater, you don't spend weekends with your friends [at home]. You spend a lot of weekends with a lot of the same people on the national circuit. So it's really, really important for people to be friends with people on the national circuit so you can have a support system," says senior Julia. "People who travel a lot and have friends on the national circuit have a much easier time dealing with the emotional stresses of debate tournaments."
Trishla concurs, "The activity is fun, but the friends you make are better."
—Caroline