One Direction? More Like 80 Percent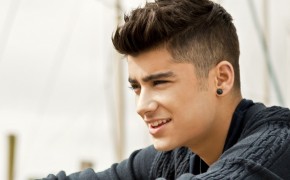 Zayn Malik leaves One Direction, causing an uproar in the Upper School community.
We knew it would happen eventually. The Beatles had John Lennon and NSYNC had Justin Timberlake. Now, One Direction joins the mix. One Direction, the British boy-band found on Simon Cowell's X Factor, announced on its Facebook page today that Zayn Malik is leaving the band.
Hockaday girls have been in love with the band before they became "mainstream." An integral part of the "Bring 1D to Dallas" campaign in 2012, Hockaday Class of 2013 organized a flash mob and filmed the following video: https://www.youtube.com/watch?v=kX3kaxSUSRA
Senior Kenya Roy took part in the flash mob as a freshman. "It was a really great Upper School bonding activity" she said. "Even Mr. Ashton took part in it!"
Senior Sam Toomey is a die-hard One Direction fan since her freshman year and also took part in the flash mob. "I'm devastated that Zayn left One Direction, but it was inevitable. I can't wait for his solo album!" Toomey said.
Malik has not stated that he will be releasing an album yet, however he has apparently been recording his own music. On March 19th, he quit their tour, citing stress.
Junior Olivia Stern has lost interest now that Malik has left the band. "As a selfish Zayn girl, I'm happy that he's [Malik] supporting his personal health and happiness. That being said, my interest in One Direction has taken a 'lil' vacation."
– Kate Clement