A Day in the Life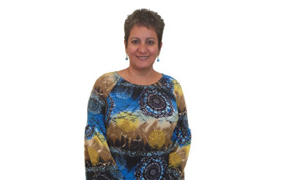 The Fourcast takes a look into the life of receptionist Elsa Vela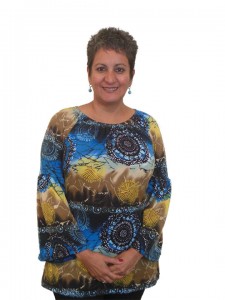 5:45 a.m
I start my morning and that's when I start getting ready for work.
7:00 a.m.
I arrive at work by 7 a.m., even though my starting time is not until 7:30 a.m.. Of course, I clock in at 7:30 a.m., but I like to get here early because I like to come in and kind of put my things away, put my desk calendar out and prepare my work area. I check my mailbox, and I'll stop by the dining hall to get me a bite to eat for breakfast.
7:25 a.m.
The shift change begins, and I get an update from the security staff mem­ber. They'll update me if there is any­thing I need to know before I take over at 7:30 a.m.. Once they've updated me with what's going on for the morning, I log into the security system, which con­sists of the Raptor, the security cameras and the campus map. I'll also log into our phone console where I answer all calls.
7:30 a.m.
That's when all the fun begins. I come prepared every morning. I have to be on my toes the minute that I take over the front desk because I never know what the day is going to bring me. There are days that it's an eventful day, and there are days that are not so eventful, but I have to be prepared for whatever comes my way. Being the face of the school at the front desk, I wear many hats.
Throughout the Day
All day long, nonstop, we have visitors, vendors, solicitors and parents. We have a little bit of everything. So, on any given day, we can have up to 61 plus guests who I greet, who I attend to, and I make sure they sign in and out. If they don't have a badge, I have to scan their driver's license in our Raptor system and provide a visi­tor badge for them. I give them directions if they are not familiar with the campus, or if they have an appointment, I have to contact the person [they are visiting] and let them know they are visiting and are waiting for them in the lobby. And, on any given day, I answer anywhere from 125 to 200 calls per day. And, that increases if we have a special event taking place.
11:45 a.m.
I eat lunch anywhere between 11:45 a.m. to 12:45 p.m. I grab my lunch tray, and I find a nice, quiet place away from everybody and anyone, and that's just so I can recharge myself so that when I get back to the front desk, I am ready to take on the many tasks.
3:45 p.m.
I start putting away my stuff for the day, and I start tidying and cleaning up the front desk so that it will be ready for the next shift, which is security. I work very closely with them.
3:55 p.m.
[Security] come[s] up, and then I also give them an update of what's going on, or if there's anything that they need to do once I leave after 4 p.m., so that they know what to do or how to handle pack­ages or deliveries or what not.
4 p.m.
I go home and unwind for a little while. I put on my workout clothes.
6:30 – 7:30 p.m.
I do Zumba. Then, I stop and pick something up or I go home and fix me a small dinner, and then I just relax and listen to music or watch a little bit of TV. Then, I'm ready for a shower and bed.
9 p.m.
I used to [go to bed] really early, but now I try to be in bed by 9 p.m.
– Megan Phillips