Featured: @Hockalunch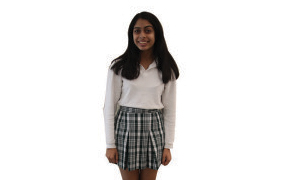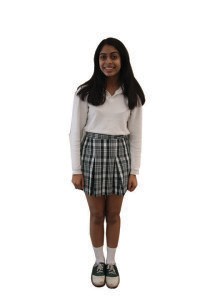 Junior Aleena Tariq hopes to give girls the opportunity to make smart decisions about when to skip lunch to study and when to carry their books to the lunchroom.
Tariq first noticed a problem last year as Upper School stu­dents wandered to lunch with­out a clue of what the menu had to offer that day.
Even though the weekly food calendar was posted on Share­Point and the Hockaday website, most students found the task of visiting an external website strenuous.
So Tariq took action, and on April 29, 2014, she created an In­stagram account that posts the lunch menu the morning be­fore it is served. She named the Instagram "Hockalunch," and it gained followers quickly. She currently has just over 300 fol­lowers and has posted over 140 menus.
Tariq follows a pattern to make posts consistent each day.
"I usually go to the Hockaday website and search for dining, and I screenshoot it, crop it and put it on a white background. I then log onto the Instagram and post it," Tariq said. "Before, we didn't know what we were get­ting into when we were going to lunch."
Tariq speaks of having girls come up to her in the halls and thank her for the daily posts. She plans to continue the Instagram account throughout her time at Hockaday.
"I haven't picked a successor yet," Tariq said.
She plans to hand the ac­count off to an underclassman in late spring of 2016.
Check out Tariq's Instagram account: @HockaLunch.
– Austria Arnold