A ca-Awful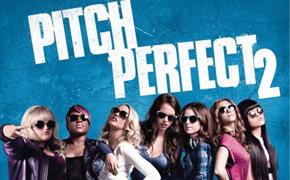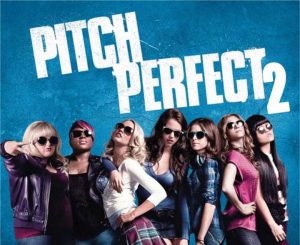 Making a good sequel is difficult—especially for a comedy. The director has to find a way to make it as funny, if not funnier, than its prequel; the plot has to have the same kind of appeal without making it an exact copy and there needs to be a good balance between story and jokes.
All of these things are still no excuse for making a movie as terrible as "Pitch Perfect 2."
Walking into the theater, I was prepared for the side-splitting laughs that the first movie gave me. Walking out, all I could think was, "I kind of hated that."
The plot was cheesy, and if you lay it out, it's hard to ignore the fact that "Pitch Perfect 2" has basically the same story as the original "Pitch Perfect"— the Barden Bellas suffer some kind of embarrassing performance and then have to repair their reputation by going against the odds and challenging a much better group in a big competition. The story is stunningly predictable yet still manages to not be as bad as the humor. Seriously: the whole thing where they put "a ca-" in front of other words has gotten old. It was funny in the original, but I was done hearing it by the sequel. Most of the other jokes felt immature and too forced, and it seemed like they were going for more gag humor than real jokes.
However, it wasn't just the "a ca-" jokes that made me cringe. There's a huge difference between being offensive and being funny, and it's a difference that this movie fails to recognize. Sexist jokes are made constantly throughout, and every minority in the film is heavily stereotyped. The Latina girl, at one point, reveals herself to be an illegal immigrant, with multiple references to a troubled, terrifying childhood filled with drug-related crimes. The lesbian character is overtly sexual and seems to be physically incapable of looking at another girl without making a crude comment, and when the Indian a cappella group puts on an incredible show (performed by real-life a cappella group Penn Masala), the only thing the performance commentators have to say is a derogatory comment concerning Indian immigrants in the United States and how many jobs they supposedly steal. Note to Universal Studios: if the audience is groaning in unison every time you try to be funny, you're failing.
Along with these distasteful "jokes" comes a plethora of celebrity cameos, including Barack and Michelle Obama, Snoop Dogg, the Green Bay Packers and Pentatonix. Unfortunately for Elizabeth Banks, putting cool people in your movie doesn't make your movie cool.
The film's soundtrack is catchy and upbeat, with the perfect blend of easily recognizable pop classics and everyone's favorite recent chart-toppers. The soundtrack is responsible for the only star I've given the movie. But not even the greatest of mash-ups could make this movie more than a money-hungry bigot that left me feeling exhausted and almost physically ill after nearly two hours of subpar plot lines and juvenile jokes.
There are a lot of bad comedy sequels: "Mean Girls 2," "Alvin and the Chipmunks: The Squeakquel" and "Evan Almighty," to name a few. "Pitch Perfect 2" fits perfectly on that list.
---
– Amanda Kim – Asst. Arts & Entertainment Editor –