Day in the Life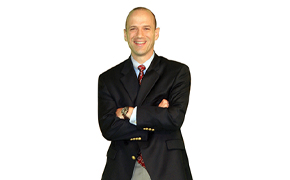 The Fourcast takes a look into the life of Head of Upper School John Ashton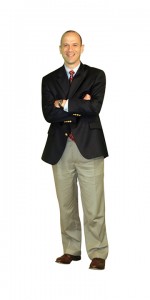 5 a.m.
I get up, make coffee, get greeted by my black labrador retriever Daisy, turn on the computer, turn on CNN and start to respond to emails, review my calendar and do any correspondence that I need to do in the morning.
6:15 a.m.
If I am able to finish what I need to do, I will exercise.
6:50 a.m.
I make chocolate chip pancakes, sausage and fruit for my daughter and talk with her about her day.
7:15 a.m.
I shower, dress and to get to school by 8 a.m.
8 a.m.
I stand in the foyer, talk with teachers and meet with students.
8:30 a.m.
I have meetings with various folks. For example, Mrs. Jones and I have a meeting together every Monday about anything going on in the Upper School. I also may have to attend other meetings that involve other faculty members such as Mrs. Wargo.
12:20 p.m.
I make sure to participate in student activities, form meetings and assemblies. During lunch I try to join the faculty, but I also find myself in some meetings. Most days, the goal is to eat with faculty and students.
1 p.m.
I take a chunk of time to read emails and see if there is anything I need to respond to. Right now we are recruiting teachers, so I have been skyping with many candidates. During admission season in January and February, I spent a lot of time doing committee meetings and reading files of students.
6:30 p.m.
I leave campus, go home and cook dinner with my wife. We both cook dinner for the two of us and our daughter Sarah Kate. We try to have family dinner every night and just chat.
7:15 p.m.
I try to attend athletic events. The other night, I attended the dance performance. If not, my daughter and I play two square. We love board games. We love Yahtzee. We play Life, Risk and Monopoly. I always find time for my family and prioritize that time. They are very understanding to my schedule. I usually take Sarah Kate to athletic practice, which she goes to three times a week. If it's Friday, we usually have a Friday night movie night with pizza and a movie for all of us.
10 p.m.
I visit with my wife, catch up on the day with her, read the newspaper and play with my dog.
11 p.m.
I finally go to bed.
We want to thank Mr. Ashton for all he has done for Upper School and commemorate his time at Hockaday. He has left a huge mark on our community and will be remembered long after his departure. Although we are excited to welcome our new Upper School Head Terry Murray next year, we will dearly miss Mr. Ashton and will always remember all the hard work he has put into making Hockaday a better place.
– Heidi Kim