Retiring Faculty Say Goodbye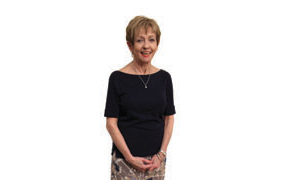 As the school year comes to an end, teachers on their path to retirement reflect on their years spent at 11600 Welch Road
1. Rod Blaydes, Drama Teacher: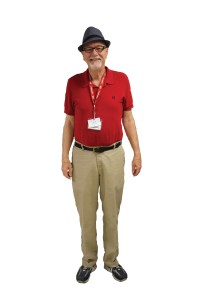 After working as the St. Mark's Theatre Director for two years, Rod Blaydes coordinated with Randy Pearson, then-theatre teacher at Hockaday, to create a coed curriculum plan for theatre that started 35 years ago. "I've been blessed with so many memorable moments over the years," Blaydes said. Proud to have been one of the people that dedicated their "love, energy, passion and power" to the Fine Arts program, Blaydes hopes to keep active in the local theatre scene.
2. Susanne Broussard MS Learning Specialist: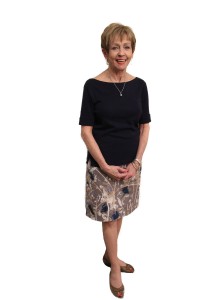 "I distinctly remember that my first day of Hockaday class [in 1989] was a whirling sea of green and white plaid," Broussard said. She remembers how, during the attack on the World Trade Center building on 9/11, she stood in the Middle School hallway with students and fellow teachers and watched the event unfold on TV. While Broussard looks forward to a slower pace in her daily life, she hopes that Hockaday will stay true to its mission statement.
3. Bridget Cunningham, MS History Teacher and Coordinator: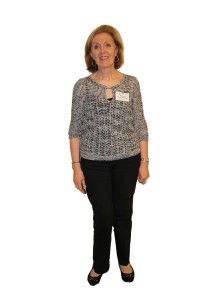 From her first visit at Hockaday in 1991, Bridget Cunningham was hooked on applying for a teaching position. "Hockaday students are a special group, a family of girls," Cunningham said. After she retires from Hockaday, Cunningham wants to complete her long bucket list, including attending a Willie Nelson concert, learning Spanish and taking classes at UT Austin. Regarding the future of Hockaday, Cunningham hopes that "Hockaday will continue to graduate strong, resilient young women who have a sense of humor."
4. Katherine Downey, Upper School English Teacher: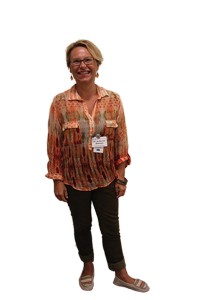 As Upper School English teacher Katherine Downey finishes her ninth and final year at Hockaday, her best memories are about moments that didn't go the way she planned, made her tear up or changed what or the way she taught. Downey recalls her many warm memories with fellow retiring teacher Dr. Deborah Moreland. "I plan to NOT get up at five in the morning, annoy my daughter by turning up at her college too frequently and to walk around White Rock Lake with Dr. Moreland," Downey said, regarding her future plans.
5. Sue Harper, Lower School Teaching Assistant:
"I remember how friendly everyone was," Sue Harper said about her first day of teaching at Hockaday in February 2008. Although she plans to retire, Harper hopes to remain part of the school as a substitute teacher. "The kindergarten and primer team has meant the world to me," Harper said, as she will miss them everyday.
6. Juliette McCullough, US Fine Art Teacher: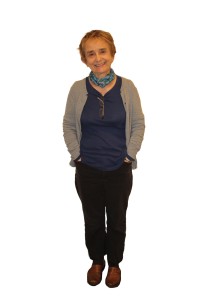 In her 22 years at Hockaday, Visual Arts teacher Juliette McCullough has strived to make the AP Studio Art class about process, not product. Immediately impressed by her students, McCullough still keeps in touch with those from her first class at Hockaday. McCullough wants to continue to develop her artistic side once she leaves the school. After she leaves studio art, McCullough "hopes that students will continue to take risks and use art as a medium to investigate their own reality."
7. Dr. Deborah Moreland, English Department Chair: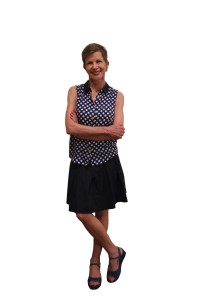 English Department Chair Deborah Moreland's interest in Hockaday grew after reading about Ela Hockaday in "Everybody's Autobiography" by Gertrude Stein, thus pushing her to apply to teach at Hockaday. Seventeen years later, Moreland finishes her last year at Hockaday as she leaves her future open for possibility. "Hockaday students are very inspiring," Moreland said. Moreland looks forward to the future of the English department led by Janet Bilhartz.
8. Cathy Murphree, Assistant Head of School for Academic Affairs and Provost: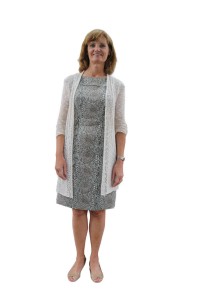 When Cathy Murphree taught math in Upper School for six years at Hockaday starting in 1998, she gave her class a challenging math problem. Her students spent several days solving the problem using their lunch as a work period. As Murphree encouraged them, she suddenly had an epiphany that "Hockaday is a dream place to teach." Since being a math teacher, and previous to her current position, Murphree held the positions of Assistant Head and Interim Head of Upper School.
9. Olga O'Reilly, Middle School Science Teacher: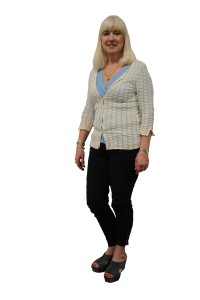 "I remember being faced with the eager, bright faces of young girls," Olga O'Reilly said about her first day of teaching at Hockaday 24 years ago. O'Reilly loves the indescribable moment when a student finally understands a concept and the lightbulb turns on in their head. At Hockaday, O'Reilly has learned from her students as well as from the patience, guidance and kindness of Beverly Lawson, Sharon Larsen and the late Pete Lohstreter.
10. Kathryn Townsend, Lower School Technology Coordinator: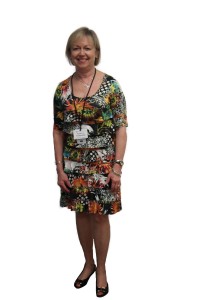 Townsend said she chose Hockaday because she knew it was an outstanding school. On her first day of teaching at Hockaday in 1993, Townsend wished she had used roller skates to travel from Lower School to Middle School. Out of all her years here, she said that "this has been by far my most favorite year since I started at Hockaday" because of how the members of Daisy News, the Lower School newspaper, have impacted her. After Townsend leaves Hockaday, she plans to have a sewing class for people of all ages in her home sewing studio.
– Maria Harrison