Technology Happy Hour: Bring Your Own Device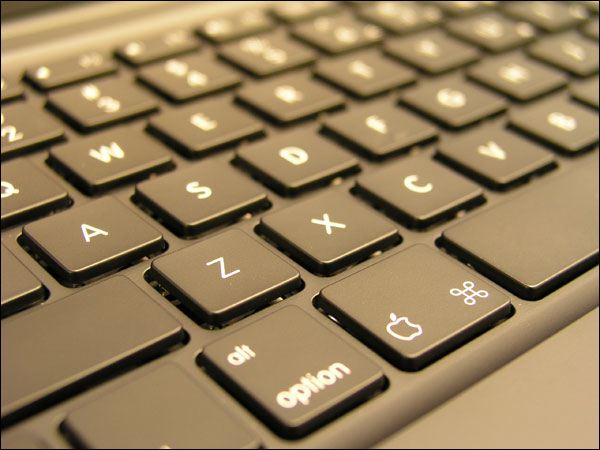 The school will officially change its laptop policy beginning next year.
A plethora of uniform Toshibas and Lenovos sit on the laps of Upper School students as they lounge in the halls and classrooms, working on homework and chatting with friends. But every so often, the silver gleam of a Macintosh catches the eye as Apple laptops work their way into the Hockaday community for the first time— with permission, at least.
For the 2015-2016 school year, the Technology Department is officially allowing students to bring their own devices, in addition to being able to purchase a laptop from the two school-recommended brands, Toshiba and Lenovo.
According to Jason Curtis, director of Technology and Information Resources, this new policy has been long anticipated by many.
"Since I started working at Hockaday, the community, students, parents and teachers were pushing for this [change]," Curtis said.
So far, the Technology Department has been fairly lenient with allowing students to bring their own computers, but this updated policy will give all student computers full access to the Hockaday network, instead of the restricted GuestNet, so that students can print and access internal files. There will also be security measures in place to block viruses and make sure that the computers are protected from malware.
Although the Technology Department has developed a way to support different computers, the Computer Resource Center will not provide full repairs for computers not purchased from the school and will instead apply a broader approach to serve a variety of devices.
"If you have a problem, you can come up, and of course we are going to try and help resolve it, but it may just be walking you through a software fix versus us taking your computer and trying to fix it," Curtis said.
While students will be allowed to bring their own computers to school, this new policy does not apply to other devices. Students will not be allowed to bring C h r o m e b o o k s , iPads, Androids or other tablets.
In addition, the student's laptop should have the following requirements: PCs should have Windows 7 or higher, while Macs should have OS X 10.8 or higher. All devices should have a minimum of 128 GB hard drive, eight GB or more of RAM and a battery life of at least six hours.
Many students feel that this official change will make school easier for them.
Sophomore Addie Walker said that the hardest thing about using her Mac this year was that she experienced difficulty accessing the printers and Internet connection, which will be resolved with the implementation of the policy. According to Curtis, she may also regain access to Adobe programs, like Photoshop, which come preloaded on school computers but not on Macs.
On the other hand, freshman Claire Jurgensmeyer, a Toshiba Portege owner, will purchase a Macbook for next year.
"I prefer computers from an outside brand compared to school computers because the school computers seem to have many technology problems," Jurgensmeyer said. "Mine is at tech right now and has been for about a month."
Student Technology Board Chair and junior Lydia Li said that the Technology Board fully supports the new laptop policy and is currently trying to find out the best way to use the outside computers at school.
"We are now testing outside laptops [to] see [which] ones work well in school, and we will help students make the transition should they choose to use their outside laptops next year," Li said.
Curtis and the Technology Department believe that the decision to change the policy will improve student life.
"Our goal is not to have our technology pushed in the way we want it," Curtis said. "Our goal is to make sure that the [students] are able to learn in the most effective way."
– Shreya Gunukula