Best of the Brunch – Restaurant Reviews
From old-fashioned diners to new American grub, Dallas restaurants serve pancakes, waffles and eggs sent straight from the food gods. We recruited some of Hockaday's food bloggers – alumna Ellie King '15 (@eatsbyellie), junior Helen Williams (@helensfood), sophomore, junior Abby Fuller and sophomore Emily Fuller (@fullerfoodies) and sophomore Abby Bush (@foodwithfrands) – to share their favorite brunch finds. But which brunch is the best of bunch? Holy crepe, this is going to be tough to chews.
1. Origin Bar + Kitchen @eatsbyellie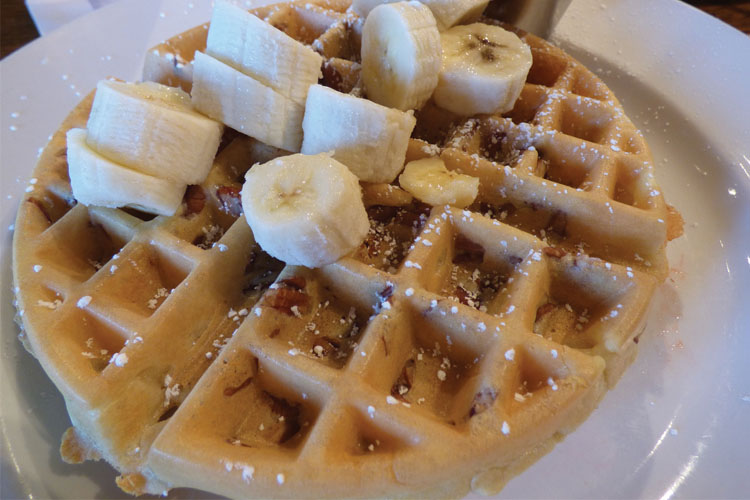 Small, cozy and modern, Origin Bar + Kitchen is an intimate spot to meet up with friends or family for breakfast, lunch or dinner. Just driving around Knox-Henderson, you could easily miss it, but if you are ever in the area, look for it. Origin is a must. Their kitchen is located right next to the dining area, and there's something about hearing the chatter of chefs and the sizzle of pans that makes the restaurant experience that much better. Going off King's recommendation, I ordered the seasonal hash bowl and shared the açai bowl with my family. The hash bowl, which includes sweet potatoes, your choice of eggs, bits of bacon, sunflower seeds and avocado is a seasonal dish. Although the açai bowl falls short compared to Nékter Juice Bar, it was still commendable and worth trying. Overall, delicious food, friendly staff and relaxed ambience. A+ for Origin Bar + Kitchen.
4/4 stars
$$
4438 McKinney Ave. #150, Dallas
Monday-Friday 7:30 a.m.-2 p.m.
Saturday 8:30 a.m.-2 p.m.
Sunday 9 a.m.-3 p.m.
2. Oddfellows @helensfood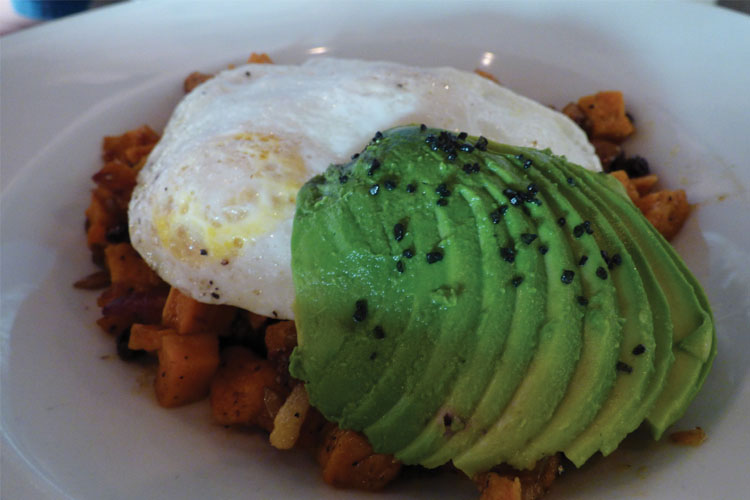 Located in the heart of The Bishop Arts District, Oddfellows is whipping up some of the most unique brunch dishes, including red velvet pancakes, duck chilaquiles, and lemon beignets. The red velvet pancakes are definitely worth trying as it's also not often you see a cake-flavored pancake on a menu. But I will say, however, they are not as fluffy or "melt in your mouth" good as Spiral Diner's pancakes. Their American classics are also worth mentioning. According to @helensfood, Oddfellow's chicken and waffles are her favorite in the Dallas, and after trying a bite of my dad's, I can gladly say she's not wrong. And to all the coffee lovers, this place offers a wide range of different roasts, and the cute foam designs on their lattes are definitely a plus. The staff is also consistently amicable, the ambience is welcoming and the food is served in a timely manner. And, if the Texas weather is permitting, you can grab an outside bar seat or on the patio.
3.5/4 stars
$$
316 West 7th Street Dallas
Every Day 7 a.m.-3 p.m.
3. Spiral Diner @fullerfoodies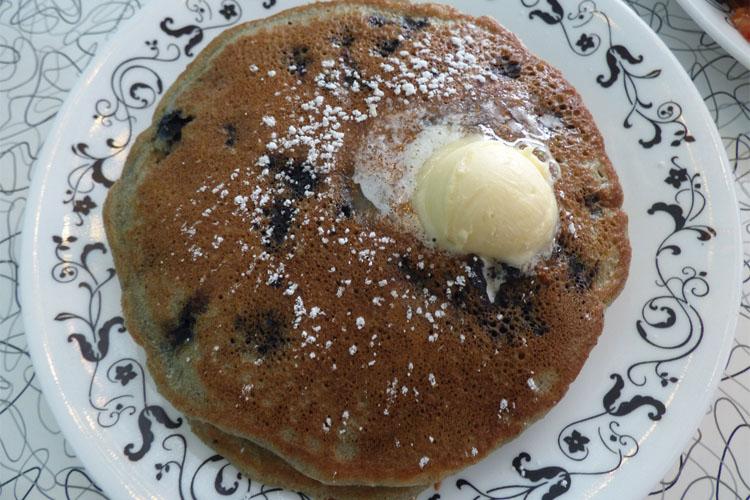 If you are a vegan living in a Tex- Mex, barbeque, bacon-loving city, finding a restaurant that accommodates your diet may seem impossible. But look no further! With two locations in Oak Cliff and Fort Worth, Spiral Diner and Bakery features an entirely vegan menu that offers tofu egg scrambles, vegan sausages and ice cream. Because it was my first time there, I went with the waiter's recommendation of the Viva la Migas and a side of blueberry pancakes. As an egg lover, I was hesitant at first to try a scramble with no eggs, but after my first bite of the tofu scramble, I was convinced. If that wasn't good enough, the pancakes with agave nectar syrup were like heaven in my mouth – they are some of the best I've tried in the Dallas area. But while the food was great, service was disappointing. I went on a busy Sunday morning, but to me, waiting almost 30 minutes for food is way too long.
3/4 stars
$
1101 North Beckley Ave., Dallas
Tuesday-Saturday 11 a.m.-10 p.m.
Sunday 9 a.m.-5 p.m.
4. Breadwinners @foodwithfrands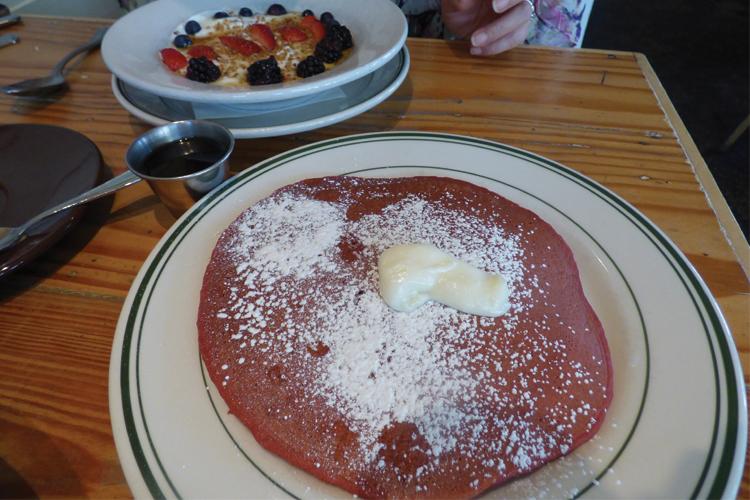 Serving breakfast, brunch, lunch and dinner, Breadwinners has become a must-go restaurant in the Dallas area. Ever since my first time there when I tried their veggie scramble, I've been going back again and again. Their menu includes everything from caramel pecan cinnamon buns, banana bread French toast and egg scrambles to crab cake benedicts. I got the pecan waffle with bananas, and I have to admit it was a little dry and nothing too special. But the banana bread french toast Their service is also a hit-or-miss. During my most recent visit on a Saturday morning, the restaurant was already buzzing but nowhere near packed; we still waited nearly 10 minutes for our waitress. If you're going for Sunday brunch, be ready to wait anywhere from 20 minutes to an hour just to be seated. But props to the complimentary assortment of fresh baked breads that saves the day.
2.5/4 stars
$$
5560 West Lovers Lane, Dallas
Brunch: Saturday 7 a.m.-4 pm.
Sunday 8 a.m.-4 p.m.
Breakfast & Lunch: Monday-Friday
7 a.m.-4 p.m
---
Aurelia Han – Staff Writer