A Unique Experience
Again and again, Verts Kebap never fails to be a mouthwatering experience.
You may wondering what I just said. Yes, you got me right. It says kebap not kebab.
Founded by University of Texas at Austin business students, Michael Heyne and Dominik Stein, Vertskebap blends food palettes from Turkish and European cuisine. A common street food in many parts of Europe, including Germany, where the founders come from, is the combination of döner kebap, a rotisserie meat originating from Turkey, and veggies in a sandwich.
The fast casual-chain restaurant offers kebaps, which are essentially made to order panini sandwiches, served with meat and toppings. In addition, they sell salads and wraps. It works like any Chipotle or Subway.
So for about the millionth time since its opening last summer, I walked into Verts for an off-campus lunch. It proved to be a nice respite from the hectic parent pop-in schedule.
As per usual, the staff was friendly and efficient, remaining patient to the new customers I had brought along with me. I ordered my usual—beef and lamb kepab.
Not a fan of meat myself, I would strongly recommend this juicy and flavorful kepab. Carved fresh from the spit, each bite promises a punch, packed with spices and garnishes.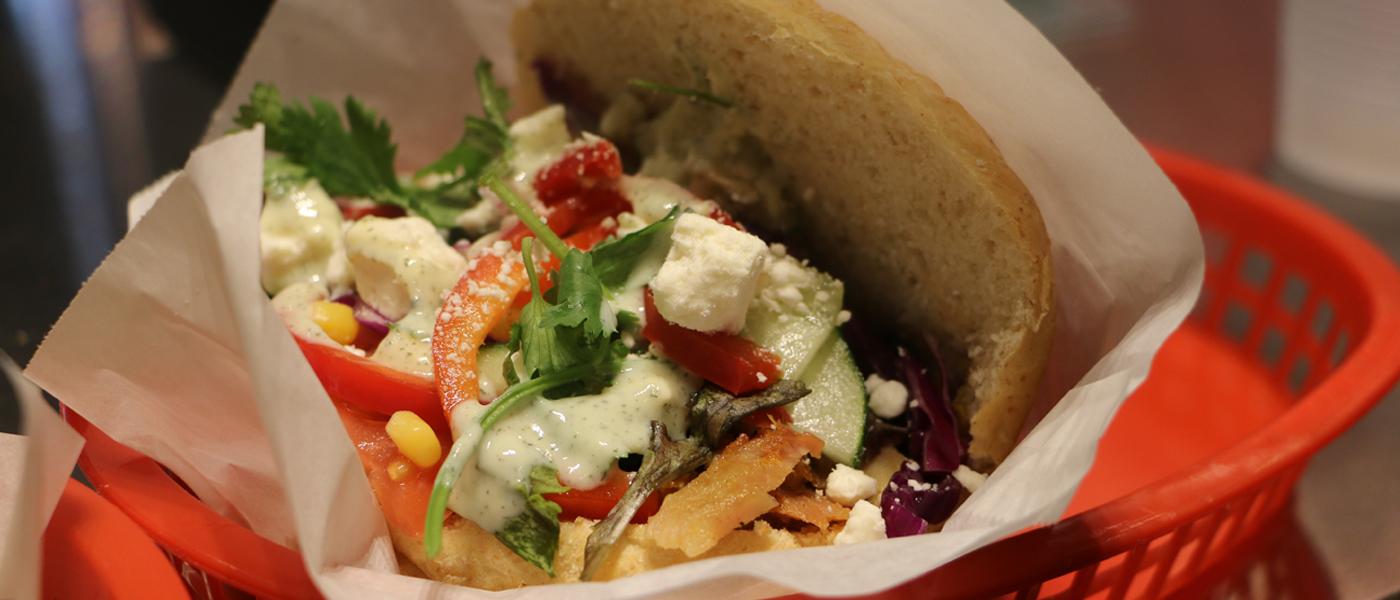 Next comes sauce and toppings. While my go-to is garlic, I decided to be a little ambitious and requested the house sauce, which read "yogurt and dill" as the description. It was sweet, yet tangy and a nice alternative to my usual garlic. If you're trying to avoid bad breath, then this sauce is definitely your best bet.
Of course, toppings are essential and Verts offers many exciting ones including a mushroom onion mix, bell peppers and feta. I selected corn, cucumber, lettuce and feta, providing a crunchy texture to the kebap.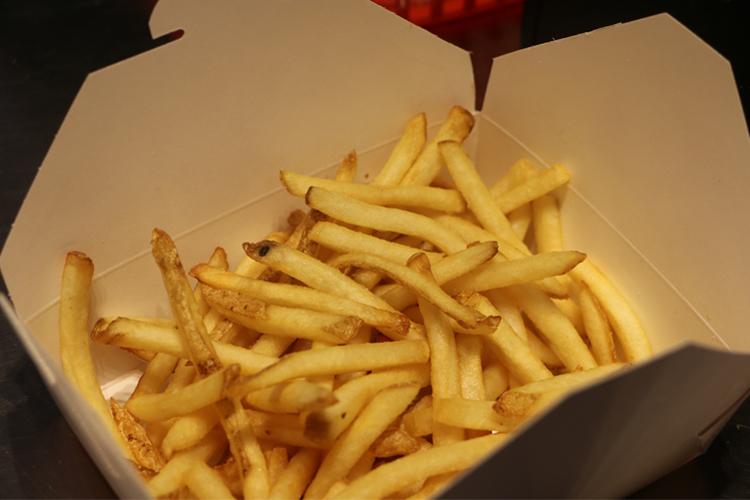 To conclude my order, I requested a large order of fries for the table. Dripping with oil and salt, they weren't as enjoyable as my previous experiences; however, they were a nice addition to the meal. If you prefer the authentic Middle Eastern experience free from the American staple, falafel is a much safer option and unlike many other places that offer falafel, they aren't at all dry.
For a unique food experience visit Verts. You won't be disappointed.
75 / Walnut Hill
Preston Hollow Village
7949 Walnut Hill Lane
Dallas, TX 75230
(469) 726-2855
11:00 am – 10:00 pm