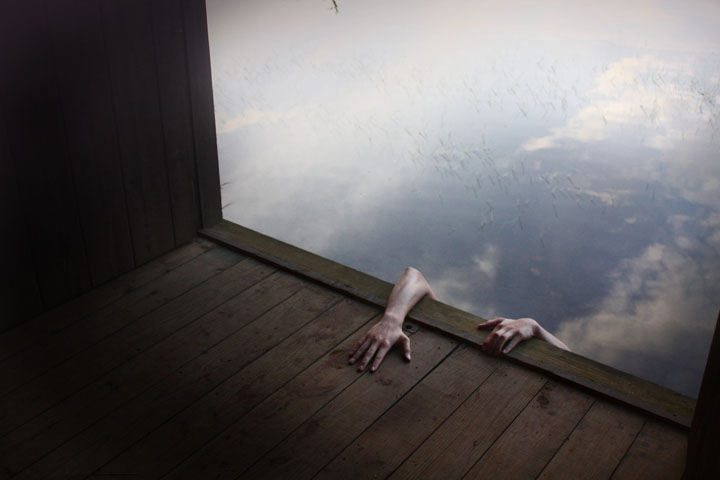 New display cases for student visual work
As the centennial approaches, Hockaday finds a new way to document its history: through art.
Visual Arts Chair Susan Sanders pitched an idea to the visual arts faculty and administration last year to create a Hockaday student art collection. "It took about two seconds [for them to agree,]" she said. "Everybody was very supportive of it."
With budget money set aside from last year, Hockaday plans to start the collection this year with the intent of creating designated spots for student art throughout the school.
The current display of art is unsatisfactory because, Sanders pointed out, unprotected art hanging on the walls tends to get damaged. The money that will fund this project will not only go towards buying the art, but also towards framing it, ensuring its permanence.
As of now, the displays lack continuity and uniformity. Though the bulletin board by Head of Upper School John Ashton's office, the bulletin board on the fine arts stairs and the bulletin boards above the lockers serve as display space for student art, they also regularly serve as space for miscellaneous flyers.
Sanders' goal is to have the art displayed throughout the building, making appreciation of the arts an integral part of Hockaday hallway life.
"I think it would be awesome to display more of our art around the school. So many Hockaday girls are extremely talented with their art, and it would be of good use to display it to others in the school," freshman Mary said.
This summer, Hockaday will receive new display cases for the admissions hallways and along the bridge from Middle to Upper School. Art from the collection will also be displayed in the library.
Starting next year, the collection will be displayed officially. Art from all disciplines—photography, ceramics, and two-dimensional—has already been selected for the collection.
A special ceremony held on April 26 to honor student art achievement in Upper School recognized three senior students for their work: Kakay for photography, Margaret for ceramics, and Vivan for two-dimensional art and announced that selections of their work would form the foundation for the new collection.
Kakay, excited that her photograph entitled "Struggle" was chosen for the collection, loves photography and the joy it brings her. She also is amazed by how other people receive her work, with this piece in particular, their different interpretations of the "eerie and unusual viewpoint."
"It is very special that I will be able to leave a sort of legacy through my art and to know that future students and visitors will see my photograph hanging on the wall as a part of the school's artwork." Kakay said.
The Hockaday student art collection will visually document Hockaday's history and represent the integration of the visual arts into everyday Hockaday life. "It [will] create something very beautiful for us to be very proud of," Sanders said.
"It is amazing to think that I will have a piece of my art hanging on a wall for everyone to interpret and enjoy for many years to come," Kakay said.
—Mary Clare