Daisy Duels
A look into the tussles and quarrels of the Upper School community

SENIORS VS FOURTH QUARTER
Although seniors are in their last two months as Hockadaisies, they still have April to look forward to. As they go through the final stretch, they excitedly await that shining moment when they will walk across Graduation Terrace in their long white dresses and floppy, flowered hats to receive their diplomas. But although their time at Hockaday is coming to an end, they still must endure their final quarter before they can make their last departure from Hockaday as alumnae. Tests, in-class essays, lab reports, research papers and AP exams await. So close, yet so far.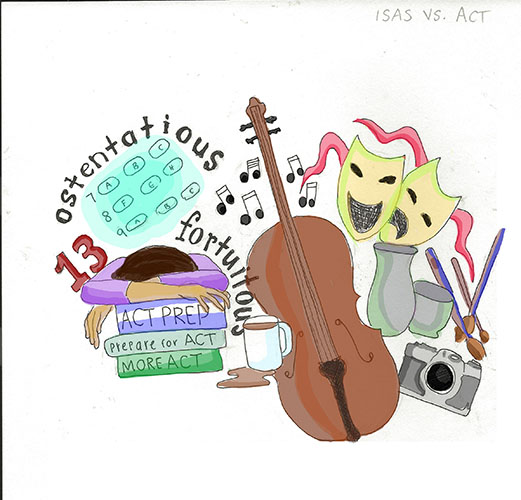 ACT VS ISAS
On April 7, many students in Fine Arts headed off to the most anticipated event of the year: ISAS. It doesn't matter whether you are a violin prodigy, a passionate dancer or a dedicated member of Tech Theatre. At ISAS, artists came together and joined in on the fun. But this year, it overlapped with the fated ACT. Students with a knack for arts were forced to make a tough decision. What's more important? Their future education? Or the most exciting part of the school year? Tough call.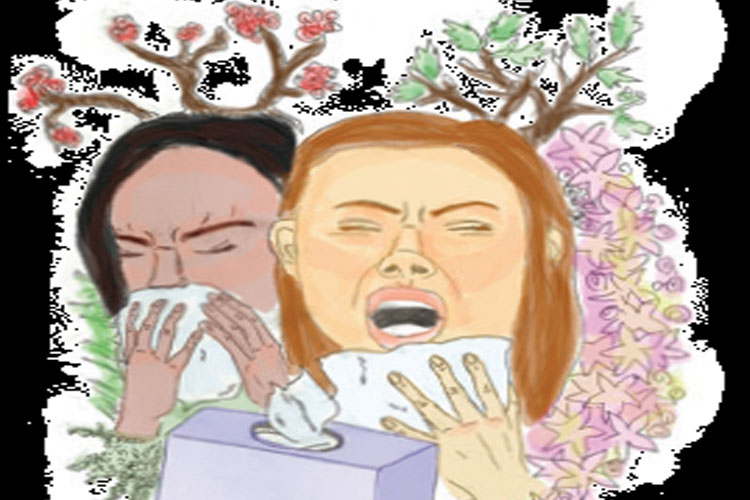 ALLERGIES VS APRIL WEATHER
Springtime is finally here. The flowers are blooming, the temperature is rising and the mosquitoes, along with other creepy crawlers, are rising from their season of hibernation. But despite the lush scenery and the warm air, something shortly follows, putting a damper on the springtime celebration: spring allergies. As the flora flourish, pollen and other pesky allergens creep up and manage to leave us with runny noses, scratchy throats and itchy eyes. Allergies this season are no joke. Stock up on your travel Kleenex and portable eye drops, because spring is officially here.