Come to Commissary
---
1217 Main St. Dallas, TX. 214.827.2927. CommissaryDallas.com
When you step into Commissary, the spacious, blue tiled restaurant and market, you are greeted by smiling employees, natural light filtered in from the window lined walls and the smell of freshly baked goods and quality coffee. And it only gets better from there when you take a bite out of one of the vast breakfast, lunch, bakery or gelato options served at this downtown gem.
I had brunch at Commissary recently and enjoyed a few dishes, all at reasonable prices from a modestly sized menu.
A friendly server brought me complimentary lemon poppy seed bread, which is also available to-go. The bread was moist with a subtle burst of tartness from the lemon, and it was well balanced by the sweet icing.
I also tried two coffee beverages: the cappuccino and the iced vanilla latte. The quality of the coffee was apparent in its rich and full flavor. The cappuccino is for serious coffee drinkers with a very strong and bitter taste. The subtle hint of vanilla in the latte had no artificial taste and complemented the strong espresso. If I lived closer to the market the latte may replace my regular Starbucks order.
My favorite part of the meal was the cheese grits. Although you may think cheese grits are merely a side dish, they are actually a very filling main course. The not-too-cheesy grits added a soft texture to the meal while the flavor came from the toppings of a runny fried egg, arugula that added a freshness to the otherwise heavy meal, and glazed bacon with a surprising dash of smoky sweetness.
The butcher's breakfast was appropriate for meat lovers, complete with a tender meat that rotates depending on what the market has in stock, fried egg and roasted potatoes. It was heavily seasoned with spice and hints of sweetness that would have paired well with a lighter side of fruit or greens. I also ordered the chilaquiles, which were topped with a tangy tomatillo salsa that I would pour onto any meal, but had a bit much tortilla for the amount of egg.
If you prefer a simpler breakfast, Commissary offers items a la carte. You can order eggs prepared to your liking, sausage, potatoes and seasonal greens. The turkey sausage was nothing spectacular and lacked in flavor, but the seasoned potatoes were impressively crispy.
For a healthier, but still protein-packed option, try the coconut oatmeal. This is not your average bland oatmeal, with toppings of roasted coconut, brown sugar, banana and almond butter that elevate it with sweet and nutty flavors.
Every dish I ate had a no-frills presentation but was still visually appealing with simple plating, pairing well with the light and airy space I enjoyed them in.
Commissary can be your new go-to spot when you looking for a place to sit down for a luscious brunch, switch up your morning coffee, grab a pastry to-go or pick up a few groceries. The food "factory" sells gourmet groceries and beverages, coffee from an espresso bar, gelato, grab-and-go sandwiches and pastries, frozen meals and a variety of breakfast, brunch and lunch dishes.
Packed with business-casual clad millennials during work hours and more casual guests of all ages on weekends, it's clear the market is already a popular spot.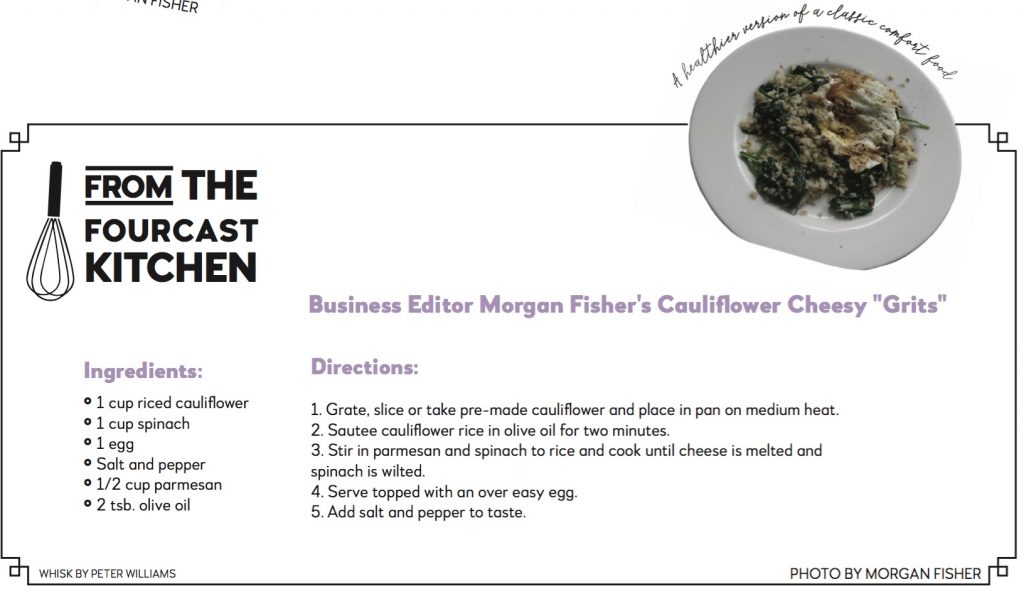 ---
Story by Morgan Fisher, Business Editor
Photo by Morgan Fisher