8411 Preston Road
Ocho, the eighth restaurant opened by owners Eric DeStefano, Brian Black and Ben Crosland (hence the name), serves not only classic Tex-Mex specialties such as fajitas and enchiladas but also dishes with a Santa-Fe twist, such as the Navajos tacos.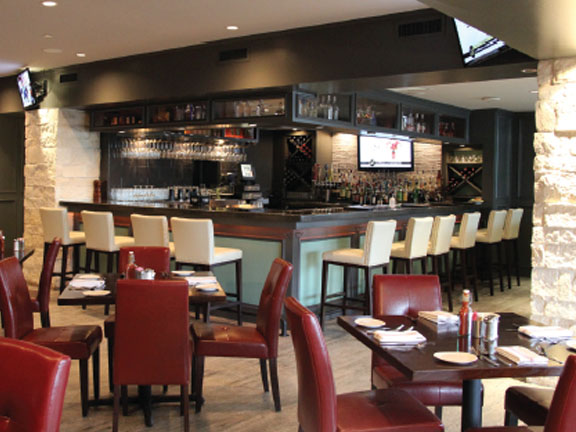 I ordered the menu items that encompassed ingredients and flavors more typical of Sante-Fe than traditional Tex-Mex: the Navajos tacos. While other members of my family ordered the Baja Fish Tacos and Tacos al Pastor.
Tacos al Pastor, a very popular and flavorful dish served in Mexico's taquerias, consisted of  the expected three pork tacos, served with pineapple, chunks and  chopped vidalia onions. But not expected was the lack of flavor to them: they were bland.  If you are looking for simplicity and just the taste of pork and corn tortilla and nothing else, then these Tacos al Pastor are for you.
The Navajos were the exact opposite. They were a combination of a green sauce, red sauce, avocado, pork, beef, chicken, beans, tangy cheddar cheese, lettuce and tomato all on top of grilled fry bread .
Though slightly messy, the tacos were a prime balance between tangy, spicy and savory. The sauces offered a little heat, but the cheese, lettuce and tomato balanced it out with their cool, crisp taste. They are a definite must try; they offer a variety of flavors that you simply can't  get at home.
The staff and service completed the experience of a relaxed Saturday night dinner. They offered honest, first-hand opinions on the menu items, convincing one of my family members to order the Baja Fish Tacos after describing in detail their flavor and their "all around deliciousness," which our waiter had experienced himself just the day before.
Furnished with a modern décor and sleek furniture, Ocho provides a simple, clean atmosphere. They also have an outdoor dining area and an upstairs lounge and bar. And they are open seven days a week from 11 a.m. to 10 p.m.
-Alaina