Review: Starbucks Drinks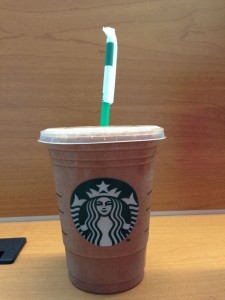 Chocolate Smoothie If you love chocolate and if you love bananas, then you're most likely going to love Starbuck's chocolate smoothie. Every flavor of their smoothies has bananas in it, the chocolate one being my personal favorite. The flavors blend perfectly, making this specific drink a winner. It only comes in one size, but that doesn't matter because you're probably going to drink it all anyways.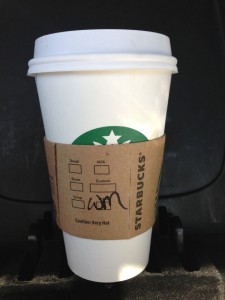 White Chocolate Mocha Coffee is not for everybody, so it's hard for some people to find a drink that will wake them up in the same way that coffee will. Starbuck's white chocolate mocha is a good alternative. It's awfully sugary, so it delivers a lot of energy to someone trying to manage homework late at night. But exercise caution: the white chocolate in the drink is from a syrup, and sometimes it does not entirely mix in with the drink so you sip clumps of syrup every now and then, especially towards the end of your drink. Other than that, the white chocolate mocha is a delicious drink indeed!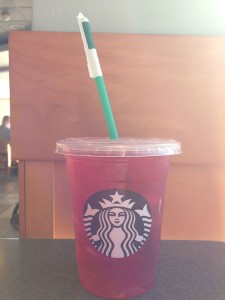 Passion Tea Lemonade, Sweetened The Passion Tea Lemonade is a great drink for summer, but that may be just a mental thing. It has all the health benefits of green tea, but with a much more exciting flavor of passion fruit. Even though it adds on quite a few grams of sugar, getting it sweetened really enhances the flavor, and it is much better. But if you don't prefer a blast of flavor, go for the unsweetened.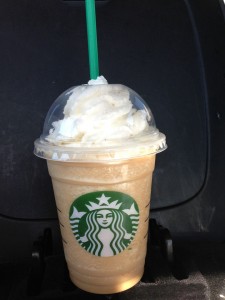 Vanilla Spice Frappuccino In the past, my favorite frappuccinos have been the Java Chip or the Strawberries and Cream, but I've turned the other cheek and my new favorite is the Vanilla Spice Frappuccino. Its flavor is not too overwhelming, which is good, but it still exists, and boy is it delicious.
-Review and photos by Sydney