Best TV Shows to Watch over Fall Break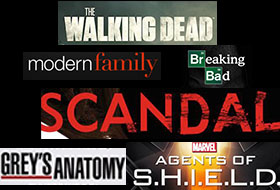 Fall Break's four-day weekend means some much needed relaxation time for Hockaday students. The Fourcast has compiled a list of best fall TV shows to watch and enjoy during your time off.
This fall, we say hello to new friends, welcome back to old companions and goodbye to the unforgettable.
Best New TV Shows: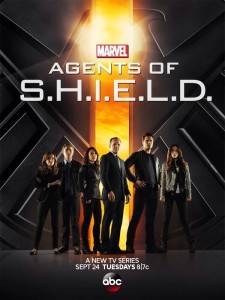 Marvel's Agents of SHIELD (8/7 c) ABC
From the aftermath of the events of the Avengers, SHIELD plays on the idea of Nick Fury's secret government organization of not-quite-super-enough heroes. Along with the resurrected Coulson, the show provides your weekly Marvel fix of humor and heroics, with undergoing plotlines of relevant issues.
Sleepy Hollow (9/8 c) Fox
We usually see a post-apocalyptic world. Based on Washington Irving's American Fairytale, Ichabod Crane wakes up in the 21st century, after beheading a redcoat during the Revolutionary War. Along with a compelling storyline based on a blend of "old legends" and "modern" tales with refreshing characters, Sleepy Hollow has already been renewed for a second season.
Returning:
New Girl (8:30/8 c) Fox
Laugh until your stomach hurts, New Girl is a modern version of FRIENDS. With the sweet and charming Zooey Deschanel as Jess, along with her three male roommates, moments are witty and delightfully awkward.
The Big Bang Theory (7:30/7 c) CBS
A sitcom of nerds meet world, the loveable characters make science the new cool. Put in a vast variety of situations by their neighbor Penny (Kaley Cuoco), the core of the show is physics, along with the classic awkwardness that comes with geeks.
Once Upon a Time (8/7 c) ABC
Fairytale characters transported to the modern world, Once is entrancing, with dark twists that leave you breathless. In its third season, the characters journey to Neverland, which is quite the opposite of the tale you knew as a child.
Grey's Anatomy (9/8 c) ABC
On its tenth season, Grey's Anatomy is the ultimate drama binge. From heartbreaking medical cases to heart pounding action among the doctors, Grey's never disappoints. Even though the cast has changed, the heart of the show remains the same. Anything can happen.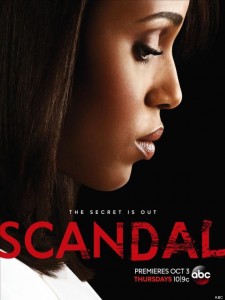 Scandal (10/9 c) ABC
From the creator of Grey's, Shonda Rhimes, Scandal reveals the world of political intrigue. Kerry Washington stars as Olivia Pope, whose firm specializes in keeping scandals quiet. Each of these, just like the cases in Grey's, are delightfully complex and refreshingly intriguing, a toxic combination in Rhimes' hands.
The Vampire Diaries (8/7 c) CW
Never boring, The Vampire Diaries graces screens with supernaturally attractive characters. Caught in a love triangle between two brothers, Elena Gilbert (Nina Dobrev) has grown from an innocent human to a strong, independent vampire. Supported by her once human friends, the show just keeps getting better…and bloodier.
Supernatural (9/8 c) CW
True to its title, Supernatural constantly provides a weekly dose of the unusual. From season one on, the Winchester Brothers go from hunting simple monsters (ghosts, vampires) to cases of biblical proportion.
The Walking Dead (9/8 c) AMC
Zombies, anyone? The Walking Dead is bloody awesome. Not for people with weak stomachs, the Horror, at times, has as many heart-breaking as a drama.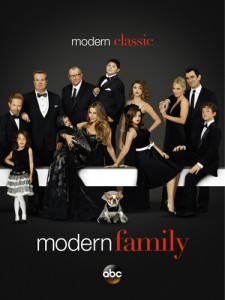 Modern Family (8:30/8 c) ABC
The show has redefined the idea of 'family' can be, tackling once-issues such as gay marriage. In its fifth season, the sitcom is a nice relaxing show.
The Mindy Project (9/8:30 c) Fox
Starring The Office's Mindy Kaling, the hilarity doesn't stop. Kaling writes with sharp honestly, and though the comedy is set in the hospital, it is anything but.
Parks and Recreation (7:30/7 c) NBC
Amy Poeler is a gem. The SNL alum leads the show through a mid-level California bureaucracy with some of the most memorable lines I've seen.
How I Met Your Mother (7:30/7 c) CBS
In its ninth and final season, HIMYM starts from the ending and goes back to the beginning. Starring a hilarious cast, the sitcom is worth its Emmys.
Goodbye:
Dexter
Serial killing never was more complicated. With a cop-out ending, we still miss you.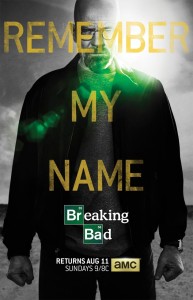 Breaking Bad
Thanks for breaking my heart. I didn't even think that a show about meth could make me sob that hard.
– Kate Clement