Girl Power: Dr. Tererai Trent Visits Hockaday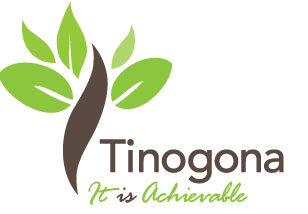 Dr. Tererai Trent motivates the Hockaday community with her inspiring words
"I am not a victim. I am a part of the solution," Dr. Tererai Trent said.
Trent, who escaped the vicious cycle of poverty in her hometown of Zimbabwe and journeyed to America so that she could receive an education, shared her story with Hockaday on Nov. 12.
The only thing that Trent wanted was an education. She grew up in a rural village in
Zimbabwe without any electricity and running water, moved to Oklahoma in 1998. She earned her bachelor's degree in agriculture at Oklahoma State University and in 2003 she received her master's degree. Finally in 2008, she earned her doctorate degree from Western Michigan University.
These accomplishments would not have been possible without the words and support from Jo Luck, CEO of Heifer International, who visited Trent's village, and inspired her with these words – "if you desire your dreams, they are achievable."
Trent completely defied social norms and societal expectations of girls in her village by receiving an education. Although her father did allow her to attend school after much pleading, she was soon married off at age 11 to a very abusive husband.
After completing her goals in the U.S., Trent returned to her village in Zimbabwe. In her village, Trent was disappointed in not having an education, so she wrote her dreams down and placed them in a can her mom gave her. When she returned to the village years later, she dug up the can that held her dreams, knowing she had accomplished them. The villagers view her as a representation of hope, of someone who broke the cycle of poverty.
"This is a story of hope, of achieving dreams, of keeping dreams alive," Trent said.
She also discussed some statistics of girls in sub-Saharan Africa: everyday 39 girls under the age of 18 are married, she said.
"This is what drives me to do the work I do. This is what wakes me up at night."
Trent strongly believes in the same mission Miss Ela Hockaday had and achieved: to empower girls through education.
In response to Trent's speech, sophomore Caroline Bhupathi found her determination and perseverance, even in the face of adversity, very inspirational. She also found her thoughts on girls' education to be remarkable and empowering, she said.
"To know that we can achieve anything if we just come together is remarkable, " Bhupathi said. "It makes me feel as though I can do anything I dream for in life."
As for giving back to her community, Trent founded the Tinogona Foundation "to help build schools in rural Zimbabwe and introduce quality education to thousands of girls and boys." The foundation's slogan is "It is achievable." Oprah Winfrey named her "favorite guest ever" and donated one and a half million in her honor to rebuild the Matau Primary School, the school she attended as a child before she was married off at a very young age.
Laura Day, Director of Community Service at Hockaday, also thought Trent's message was phenomenal.
"She dreamed big and once she made those dreams come true, she decided to turn her whole life's work to improving the lives of others," Day said.
It is safe to say that Trent motivated all faculty and students and left everyone amazed because of her view on the power of a girl's education.
As a school, Hockaday will attempt to aid her cause by supporting her mission in the next century of the school.
– Noor Adatia