Beyoncé's Better
"Satellite Flight: The Journey to the Mother Moon"
Kid Cudi
1/4 stars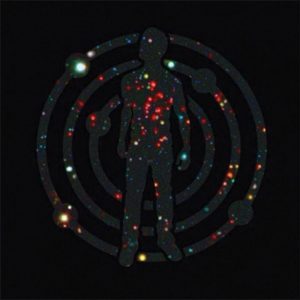 Following the trend set by Beyoncé earlier this year, Kid Cudi released a sur­prise album, "Satellite Flight: The Journey to Mother Moon" on iTunes without a word of warning at the end of Febru­ary, tweeting "Time to make the world stand still."
However, the bold state­ment was not quite as successful as Beyoncé's surprise release of her self-titled album. The rap­per tweeted about the possibil­ity hours before the occurrence, and pulling this legendary move just months after Beyonce her­self took some of the fire out of the flame.
The album as a whole is reminiscent of possibly his most famous single, "Day n' Night," which reached the peak of its popularity in 2010. This space-trippy vibe that he produced for his "fellow galaxy travelers" doesn't showcase much new but is still a fun record to listen to if you like his previous music.
It also should be mentioned that a majority of the tracks are largely acoustic, when I first be­gan listening I thought I might have accidentally bought the wrong version, but for what Cudi lacks in words he makes up for in rhythms that feel like you might actually be on a shuttle to the moon.
The most notable singles are "Copernicus Landing," "Too Bad I have to Destroy You Now" and "Return of the Moon Man." Though Cudi was not as suc­cessful as Beyoncé (but let's face it, who could be?), fans praised him for continuing the trend of surprising them with a bunch of music at once. Said one fan in a response tweet: "We are digging this, it's like Christmas morning for all the cuddlers out there!"
You can purchase Cudi's al­bum on iTunes for $9.99.
– Molly Montgomery