Hunting for Hits
"Storyline"
Hunter Hayes
4/4 Stars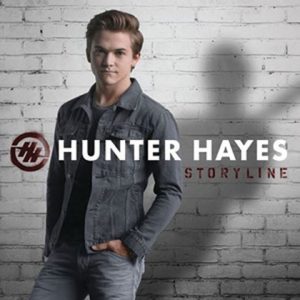 As a country music fan, I highly anticipated adding Hunter Hayes' new album to my playlist. Hayes' music, more subdued than the heavy-accented, stereotypical country artist, provides a much more mellow approach to country music, and is all written by him.
Hayes' sophomore album, "Storyline," following his debut album "Hunter Hayes" and "Hunter Hayes Encore," released on May 6, 2014. After two and a half years since his debut album, "Storyline" shows an obvious growth in style. As for the songs placed in the lineup, he still has a few faster-paced songs like in the past, but this album consists mainly of ballads.
"Invisible," his first single from "Storyline", is one of the most emotional and personal from the bunch, shown in his performance of the song at the 2014 Grammy Awards, as well as "Flashlight."
Yet, with a similar style to his previous single "I Want Crazy," tracks "Wild Card," "Tattoo" and "Secret Love" appear on the album as well.
And the album comes with a bonus. Snippets in between some of the songs have been included. A track titled "…interlude," a 54 second clip, is just a medley of instrumental music. Another snippet titled "…like I was saying (jam)," is a response to the song "When Did You Stop Loving Me," recorded in a different style.
The album, although more ballad-based than I was expecting, still has music for all tastes, especially soothing music, perfect for the summer season.
– Megan Philips