Falling Back into TV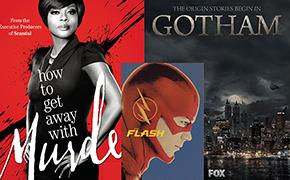 3.5/4 Stars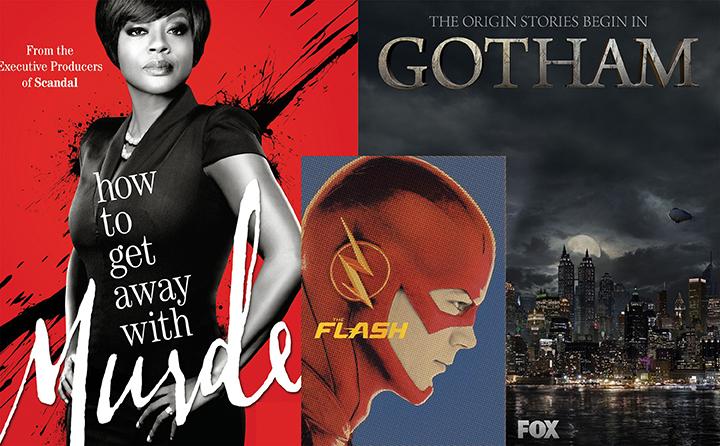 This fall, I want to take a "Selfie," learn "How to Get Away With Murder" and patrol "Gotham." These three TV shows represent the strongest new shows of the 2014-2015 television season, along with the CW's "The Flash," experimenting with enthralling new plotlines.
ABC's "Selfie," starring "Star Trek's" John Cho and "Guardian of the Galaxy"'s Karen Gillan, is a modern adaptation of the well-known musical "My Fair Lady." Though the leads are more seasoned in the realm of sci-fi, they possess a quick wit that's hard not to laugh with. See "Selfie"  every Tuesday at 8 p.m.
Other comedic notables include "Parks and Recreation," with its seventh and final season and "The Mindy Project," going into its third season on Tuesdays at 9:30 p.m.
Shonda Rhimes, legendary producer of "Grey's Anatomy" and "Scandal," adds a third hit, "How to Get Away With Murder," to her Thursday night dominance on ABC. Starring Oscar-nominated actress Viola Davis ("The Help"), the premise of the legal drama is just as intriguing as its title, as a professor at a Philadelphia college delves into the wrong side of the law more than she intially planned.  Get your Rhimes marathon in on Thursday from 8 p.m. to 11 p.m.
Dramas leave something to be desired this fall; however, give NBC's "The Blacklist" a try. With its surprising lack of procedure and interesting plot twists, it's a fresh face in criminal procedural television on Mondays at 10 p.m.
Something that has been significantly lacking in recent years (since we said goodbye to "The Tudors") is historical pieces. I mean cool and edgy ones, not fluffy royal soap operas like "Reign." Starz "Outlander" is a note-worthy, thought zany crack at the genre.
"Sleepy Hollow" is one part cop show, one part modern supernatural and one part "this is way cooler than National Treasure." Starring newcomers Nicole Behaire as detective Abbie Mills and Tom Mison as British time traveler Ichabod Crane, the show is reminiscent of a more-suspenseful "Supernatural" (the CW). Tune in each Monday at 9 p.m.
Like in "Sleepy Hollow," the apocalypse has never been a more popular television trope. But, instead of a biblical doom, AMC's "The Walking Dead," heralds a different end to civilization. As always, it's a can't miss, returning on October 12 at 9 p.m.
Superheroes have been making a comeback. Ever since the overwhelming successes of non-Batman big screen franchises, like Marvel's "The Avengers," caped crusaders have been slowly returning to TV. Not surprisingly after the success of "Smallville," the CW brought the Green Arrow to life in 2012.
Besides the obvious appeal to the teenage girl audience, with shirtless men in abundance, "Arrow" is more than just another "The Vampire Diaries" show: bad boys in leather with no developmental writing whatsoever. It's gritty and dark. While still being a show about saving a city, Oliver Queen, also known as the Green Arrow, is not just fighting supervillains. He's fighting the same issues that plague America: drugs, gang violence, slums and corporate corruption.  "Arrow" returns to the CW on October 8 at 8 p.m.
Its spin off, "The Flash," has just as much zest as its parent show, with "Glee" alum Grant Gustin as nerdy Barry Allen, shown in his backdoor pilot geeking out over Green Arrow." The show, which premieres October 7 at 8 p.m, is quirky like its hero and full of action and features a unique origin story and compelling plotline.
DC comics, one of two major comic companies, has recently had  a decidedly weaker movie franchise than its competitor, Marvel, yet its clearly the winner in television. Marvel's lukewarm "Agents of S.H.I.E.L.D" falls behind "Arrow," "The Flash," and new Batman-prequel "Gotham." Featuring villains like the Joker, Catwoman and Poison Ivy, "Gotham" shows what happened years before The Dark Knight hit the silver screen. The show airs every Monday at 8 p.m. on Fox.
– Kate Clement