How to Be Confident about the SAT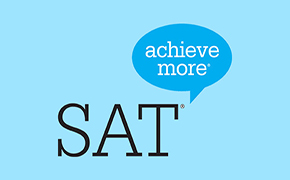 After a while of routinely taking regular school tests and standardized tests, you develop your own methods for how to succeed. One of the most memorable and important tests I took in my high school years was the SAT. I took this test four times. Each time I finished the test, I learned more about how to prepare for the test and how to feel confident about test taking in general. Here are a list of my tips and methods that I've garnered and learned, many of which you've probably been told numerous times over the years.
The key to feeling confident for any test is preparation. For months before the SAT, I prepared. I worked through a few practice sections a week, timed how long it took for me to work through each section, and tracked my progress. When you're consistently under the time limit and getting the majority of questions right, you feel prepared and confident. You know what to expect on the test. Preparation also refers to the actual test day as well. Prepare everything the night before (i.e. non-mechanical pencils, calculator with charged batteries, pencil sharpener, snack, watch, ID, testing ticket, etc…)—do not wait until the morning of. If you're rushing around in the morning, you start to feel hectic, and that feeling of chaos carries on into the testing room.
Walk in with headphones. For some reason, talking to people before taking the SAT would throw me off my game. So I started wearing headphones into the SAT testing center so no one I knew would bother me. I made sure that I had a pump-up playlist to listen to while waiting to go into the four hour testing time warp.
Have a system in place. Know your system before walking into the testing room. Do you answer the easier questions first to gather confidence? Do you leave the hard questions for later? Do you tackle all the questions at once then have time left to check over all of them? Develop a system for yourself and stick to it. Use that system in each practice test you take.
Wear clothes that make you feel good. This tip may sound superficial; but when you're wearing something that makes you look good, you feel good. My "signature SAT outfit" was always leggings, tennis shoes, and an oversized sweater. Make sure your outfit is comfortable while still making you feel confident.
Plan a reward. Whenever I took a standardized test, I always planned something to look forward to after getting through the test. Sometimes it was shopping, sometimes it was a manicure, and other times it was just a really good meal. Figure out what you really would like to do after a four hour test, and plan it. Treat yo' self!
Make the best snack ever for during test breaks. I always looked forward to the snack breaks during the SAT. My snack consisted of chocolate covered espresso beans (which are a great burst of caffeine/energy midway through the test) and some sort of nuts. Food really motivates me.
– Elie MacAdams