Forest Hills, Forest Kills (It)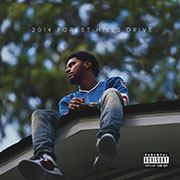 Most artists spend their whole lives trying to come up with a raw masterpiece. Rapper Jermaine Cole has done it at just 29 years old.
J.Cole's "2014 Forest Hills Drive," released Dec. 9, 2014, paints a beautiful picture of a man's struggles in not only the limelight but in life itself.There are only two singles from the album as of now ("G.O.M.D." and "Apparently"). Both are catchy, upbeat tunes with darker meanings beneath the lyrics.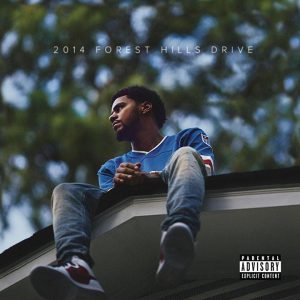 "Intro," the first song on the tracklist, sets the tone for the rest of the album as Cole sings about differentiating between fake and true happiness, a theme that is touched on again in "St. Tropez."
The entire album tells a story, beginning with the second track "January 28th," his birth date, through the thirteenth, "Note to Self." In the first four songs, Cole speaks of his younger self's desire to become a part of the Hollywood lifestyle and alludes to current events such as the Ferguson riots, as he quotes in "January 28th:" "What's the price for a black man's life? I check the toe tag, not one zero in sight."
The next two songs touch on his rise to fame and the corruption that comes along with the spotlight, as well as cultural appropriation in the song "Fire Squad," in which he calls out white performers such as Justin Timberlake and Macklemore. The following six tracks speak of heartbreak, the struggles of being black in America and Cole's loss of self due to fame.
The final track, "Note to Self," wraps it all together with a short and sweet, almost Broadway-esque closing number in which Cole delivers a powerful message on materialism and the power of love and then uses the remaining time in the track to state the credits of the album.
Cole has clearly taken a page out of his fellow rappers' books for this album – the shot of his home as the album cover alludes to Eminem's "The Marshall Mathers LPs," while the use of the last track as credits pays homage to Kanye West's final song "Last Call" on West's 2004 album "College Dropout." Cole's single "G.O.M.D." interpolates Lil Jon's popular party song "Get Low." The question is: does Cole manage to match up in comparison to his influences?
The answer? Yes. All in all, J. Cole's "2014 Forest Hills Drive" is truly a work of art, and it has the perfect mixture of slow songs, cry-to and songs you can bounce to in your car. The album is available for $9.99 on iTunes – trust me, it's not a purchase you'll regret.
---
– Amanda Kim – Asst. Photo/Graphics Editor –