And the Academy Award Goes To….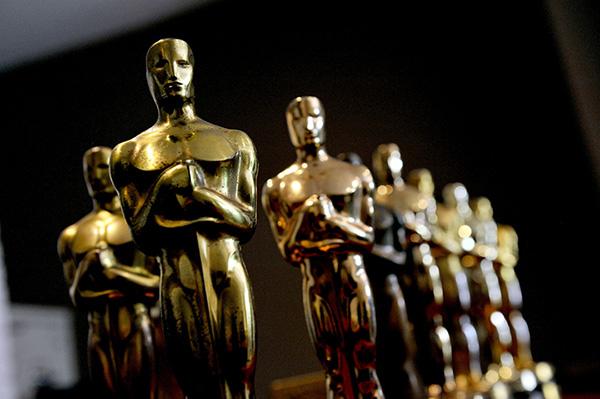 The 87th Academy Awards ceremony will be hosted by Neil Patrick Harris tonight, February 22nd, at 7:30 p.m. Central Standard Time on ABC. The Fourcast's Kate Clement predicts the winners of film's biggest night….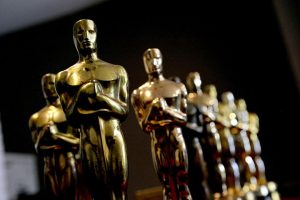 Best Picture
American Sniper
Birdman
Boyhood
The Grand Budapest Hotel
The Imitation Game
Selma
The Theory of Everything
Whiplash
This is a close race. Four out of the nine films cover historical topics, from the Second World War in "The Imitation Game" to the present in "American Sniper." We visit a variety of places, from the American South in "Selma" to Cambridge, England in "The Theory of Everything." Each film is worthy in its own right. However, only one can be America's next Best Picture. I believe "American Sniper" deserves to win. It's a moving story about America's service men and women that shows the truth about the cost of our freedom.
Best Director
Alejandro G. Inarritu, Birdman
Richard Linklater, Boyhood
Bennett Miller, Foxcatcher
Wes Anderson, The Grand Budapest Hotel
Morten Tyldum, The Imitation Game
Richard Linklater has been heralded as a genius for his 12 years worth of work for "Boyhood." While many of the other nominees, like Anderson (Moonrise Kingdom), Inarritu (Babel) , Miller (Moneyball), are veterans of the category, "Boyhood" is an Indie darling that deserves recognition because of its revolutionary approach to film making.
Best Actor
Steve Carell, Foxcatcher
Bradley Cooper, American Sniper
Benedict Cumberbatch, The Imitation Game
Michael Keaton, Birdman
Eddie Redmayne, The Theory of Everything
Eddie Redmayne surprised me with his performance in "The Theory of Everything." He did an excellent job with the very one-dimensional Marius in 2012's "Les Miserables." However, Redmayne lost himself in the portrayal the British genius, Stephen Hawking, to the extent that I forgot that he, himself, wasn't suffering from ALS. This category is full of worthy actors, from the versatile Cumberbatch, Bradley Cooper in his third consecutive nomination for Best Actor, to Steve Carell's complete transformation as John du Pont. Nevertheless, the newcomer, Redmayne, is likely to take the statue this year.
Best Supporting Actor
Robert Duvall, The Judge
Ethan Hawke, Boyhood
Edward Norton, Birdman
Mark Ruffalo, Foxcatcher
J.K. Simmons, Whiplash 
As much as I loved Duvall in "The Judge" and Ruffalo in "Foxcatcher," Simmons has won Best Supporting Actor in every single award ceremony this year. It's a pre-determined race and I'm glad it is.
Best Original Screenplay
Alejandro Inarritu, Nicolas Giacobone, Alexander Dinelaris, and Armando Bo, Birdman
Richard Linklater, Boyhood
Max Frye and Dan Futterman, Foxcatcher
Wes Anderson and Hugo Guinness, The Grand Budapest Hotel
Dan Gilroy, Nightcrawler
It's a surprise that Gilroy's "Nightcrawler" made the list, replacing Gillian Flynn's "Gone Girl" as a nominee. However, "Birdman" (again) is heralded as brilliant and will most likely be victorious.
Best Actress
Marion Cotillard, Two Days, One Night
Felicity Jones, The Theory of Everything
Julianne Moore, Still Alice
Rosamund Pike, Gone Girl
Reese Witherspoon, Wild
 While the praise is merited, Julianne Moore in "Still Alice" is certainly not  the best in this category. I thought that Pike or Witherspoon were absolutely brilliant in their respective movies. However, Moore has won Best Actress at both The SAGs and The Golden Globes which have become the defacto deciders for the Oscars.
Best Supporting Actress
Patricia Arquette, Boyhood
Laura Dern, Wild
Keira Knightley, The Imitation Game
Emma Stone, Birdman
Meryl Streep, Into the Woods
Patricia Arquette has, like Moore, dominated at the SAGs and Golden Globes in this category. I agree with the decision, although I am partial to Stone, but I cannot deny that Arquette did give an Academy Award-worthy performance.
–Kate Clement