Journalism Students Take CSPA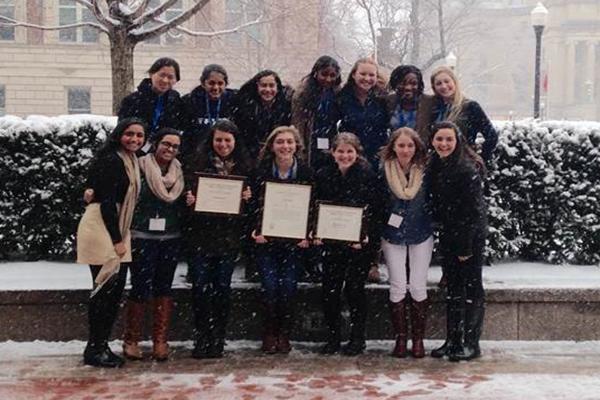 Eighteen journalism juniors traveled to New York City to attend the Columbia Scholastic Press Association Spring Conference from March 17 to 21, and were awarded with three Crown Awards. Vibrato received a Gold Crown; Cornerstones and The Fourcast each received a Silver Crown.
This year a total of 1,203 newspapers, magazines, yearbooks and digital publications issued during the 2013-2014 academic year were eligible for judging in the 2015 Crown Awards Program. Two hundred and thirty-five publications received a Crown Award; 196 Crowns were given to scholastic publications and 39 Crowns to collegiate publications. Crown Awards are the highest recognition given by the CSPA to a student print or digital medium for overall excellence.
Congratulations to our publications!