The Fourcast visits the Perot Mammoth Lab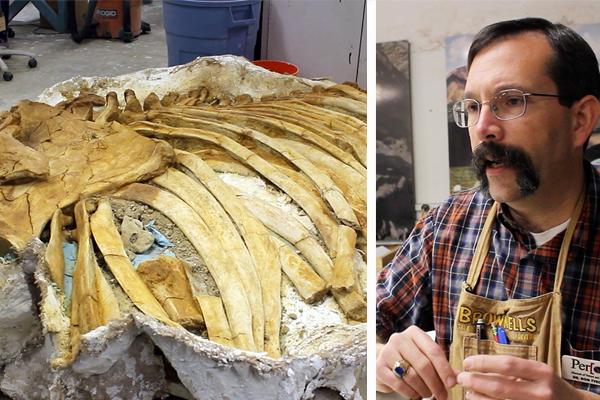 The Fourcast recently spoke to Dr. Ron Tykoski, the Chief Fossil Preparator at the Perot Museum of Nature and Science's Dinosaur Lab, about the recent discovery of a mammoth skeleton found in Ellis County, 50 miles away from Hockaday.  In this video segment, Tykoski discusses the mammoth skeleton's story and its future . Even though a date has not been set yet, the skeleton will be exhibited at the Perot Museum in the near future.?
The baby mammoth has become "part of the cultural history of the small [North Texas] communities", giving North Texans "a glimpse of their natural heritage".
Volunteer opportunities for students, 17 and up, interested in paleontology are available through the Perot Museum. "I try to make sure that everybody who comes in the lab learns some set of skills, from learning how to prep a fossil but also being able to think scientifically and get a broader exposure to all sorts of scientific topics," Tykoski said.
— Lexie Chu?