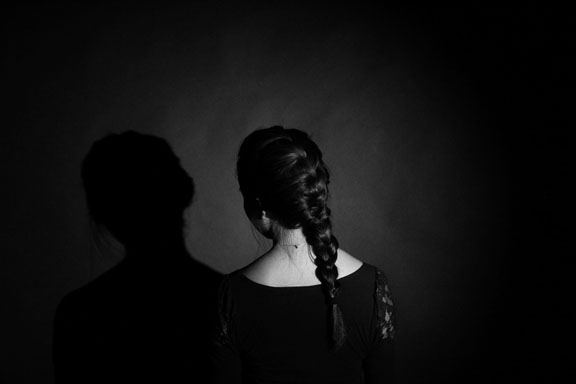 In some cultures, braided hair is seen as a triumph or victory (see miscellaneous African tribes) or simply an aesthetic pleasure (see most every other culture), but in the all-girl school atmosphere, braided hair marks something entirely different: a form of bonding.
In my advisory, we all gather around the one designated hair-braider and talk about menial subjects such as a boys, college and the benefits of a fishtail vs. a French braid. All the while, each of us takes turns getting our hair braided in a different fashion.
While I know a few boys at St. Mark's who have bonded over dreads (read: one boy and the type of bonding that took place was more of a "good-natured" bullying), the fascination of plaited hairstyles is quite exclusive to our environment. It's not just French braids that captivate us either.
Oh no, at the senior retreat I got a lesson in hair braiding from the residential braid experts: Didi, Lindsay and Dunni. My lesson included sitting still for two and a half hours while they braided my entire head of hair. Whether it was a form of bonding or torture, I'm not quite sure, but I do know that after all was said and done, I came out of the experience with three better friends and a little bit balder than when I started.
While the freshman class was away at Mo Ranch bonding, presumably, over hair braiding, trust falls and ropes courses, the entire senior class lined up in their hallway, wobbling the lunch period away. For those of you who aren't familiar with the dance phenomenon known as "The Wobble," is also known as "Louisiana's New Line Dance." I wasn't aware they even had an old one. Regardless, outlandish dancing is another way girls with no inherent dancing abilities bond.
If you're thinking to yourself right now, I have never bonded over hair braiding or dancing, then you clearly weren't in the lunchroom last week. Last Friday was the first "Free Music Friday" Whether they were making a fool of themselves dancing or showing those fools how it's done, everyone was having fun. Whichever category you fall under is irrelevant, all that really matters is whether or not you joined the Conga line.
Maybe all of this bonding is coming about because it's the beginning of the school year and we're all drinking the love punch fresh off our respective retreats (apart from Form II and III). Either way, I'd much rather be getting my hair braided than shaved off.
– Claire