Romeo and Juliet: A Woeful Adaptation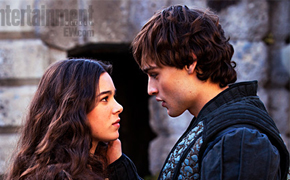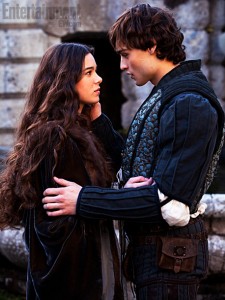 William Shakespeare's classic love tragedy has seen various cinematic adaptations, from Franco Zeffirelli's 1968 classic with Leonard Whiting and Olivia Hussey to Baz Luhrrman's modernized 1996 version with Leonardo DiCaprio and Claire Danes. And with so many remakes already, I expected something new from Carlo Carlei's recent 2013 adaptation. I was disappointed.
The film is set in Renaissance Verona, Italy, and Douglas Booth ("Great Expectations," "LOL") stars as the handsome Romeo Montague with Hailee Steinfeld ("True Grit") as his star-crossed lover Juliet Capulet.
The two make for a handsome couple—Booth has Romeo's romantic good looks (not to mention his pillowy lips and chiseled jaw) and Steinfeld has Juliet's innocent beauty—but this is not enough to carry the movie. While they share kiss after kiss, their chemistry is almost too juvenile; not quite the budding, adolescent love that Shakespeare envisioned.
Steinfeld seems too young for Booth (though this might be due to their four-year age difference), and her portrayal of Juliet is actually underwhelming. Known for articulate delivery in "True Grit," she unfortunately does not deliver the old English poetry as fluidly this time. In fact, her words are watered-down and almost too casual in comparison to Booth's passionate dialogue.
The film feels rushed with fast cuts from scene to scene, and though they do add to the rapidly-escalating four-day love story, they take away from some iconic moments. With such a hasty progression, the audience waits for a climactic scene of passion but, unfortunately, never fully reaches that point.
Yet the film does have its good moments. It is set in the beautiful city of Verona, and the vibrant costumes, whether at dance parties or in the middle of swordfights, are the scene stealers. Paul Giamatti, who plays Friar Lawrence, is actually the standout actor. He authentically portrays the Friar's humanity and humor despite the predominantly young cast, which includes Ed Westwick ("Gossip Girl") as the hotheaded Tybalt, Juliet's cousin.
The script is in fact not Shakespeare's traditional dialogue: screenwriter Julian Fellowes, who writes for the British hit "Downton Abbey," followed the storyline but adapted his own script to streamline the plot. Fortunately his script doesn't detract from Shakespeare's.
Alas, never was a story of more woe than this remake of Juliet and her Romeo. The film is a mediocre adaptation lacking the powerful emotion of Shakespeare's play, and thus it doesn't leave a lasting impression. But the ending is sweet, and like centuries of readers and viewers, I did grow attached to the star-crossed lovers.
"Romeo and Juliet," rated PG-13, was released in theatres nationwide Friday.
2/4 stars
– Tiffany Le