Fair Food: That's What I Like About Texas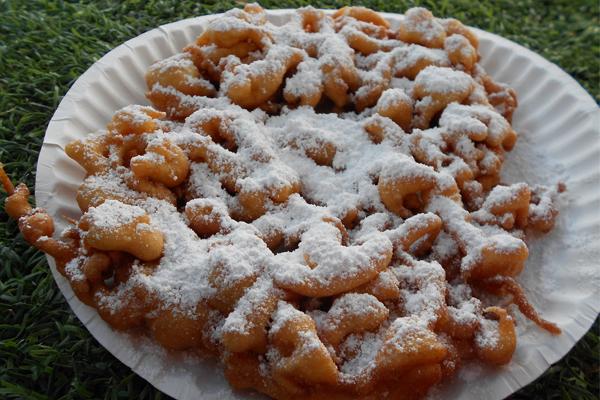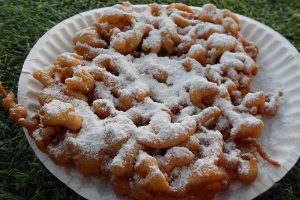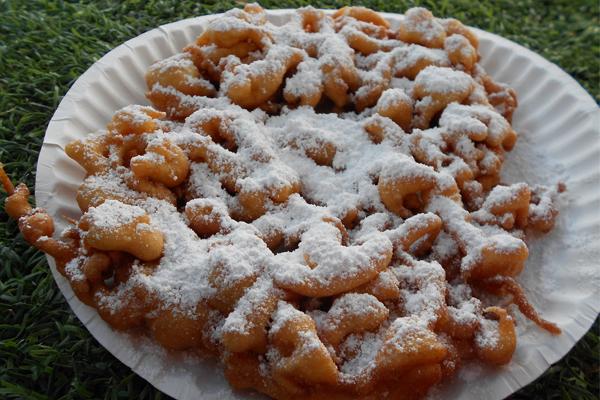 Sporting over 100 different stands, this year's State Fair of Texas excelled in the food department. Ranging from turkey legs and beef jerky to funnel cakes and pies, there was no way anyone could go hungry.
I started out my food hunt by ordering a massive turkey leg for $6, the equivalent of 12 tickets. I knew they would be larger than a chicken leg, but I did not anticipate having to hold it with both hands in order to eat it. But despite it's massive size, the turkey leg was delicious; just make sure you have a water bottle handy afterwards.
After devouring at least half of the turkey leg (and spending a good 20 minutes walking off the calories), my mouth began to water at the sight of passersby carrying a golden-brown funnel cake; I just had to get one.
Although there were a variety of toppings, including whipped cream, chocolate syrup, caramel syrup and strawberry syrup, I opted for plain powdered sugar. Excessively sprinkled across the crispy pastry, the powdered sugar created a delightful sugary sensation. Of all the different food options, the funnel cake ($6) was definitely my favorite.
When it comes to fried foods, the State Fair is the place to go. And if you love pie, the $5 Golden Fried Millionaire Pie is one for the record books. Two fried pastries filled with whipped cream and caramel syrup, topped with pecans, each bite contained an explosion of flavor. It was a little too sweet for my taste, but all the same, it was great.
To finish, I visited one last food stand to buy one of my favorite sweets: chocolate salt water taffy. Although expensive at $4, it was decadent: soft, chewy and bursting with flavor. It complemented the other foods well.
The amiable servers and chefs worked at rapid-fire speed to avoid long lines, which generally consisted of about 20 people, and were able to deliver my food within a mere five minutes.
Distributed evenly throughout the fair, the food stands were not hard to find. Conveniently, several of them served the same types of food, which helped avoid confusion.
Overall, the atmosphere was very inviting. So go to the fair, eat some delicious food and a have a fun time before the gates close on Sunday, Oct. 20.
– Erin Thomas