Staff Standoff: x2VOL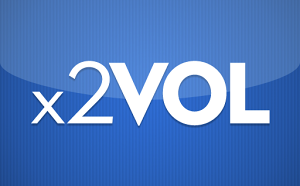 Senior staff members Anisha Anand and Katie Payne present their opinions on x2VOL, the new digital platform used to organize community service events.
Anisha Anand: For x2VOL
In a rapidly advancing world, we need to be prepared to quickly adapt to the changes technology springs on us every day. The Hockaday Community Service Board has provided girls with the perfect way through which we can learn to be prepared for the daunting adversity and change of our lives. The switch to a digitized system for community service event sign ups through Org Sync last year and a quick turnaround to x2VOL this year has kept us on our toes. In the hullabaloo surrounding x2VOL and sign ups, we are more involved in community service than ever before.
First off, while Org Sync required each student to make her own separate account, x2VOL is already linked to Naviance's college counseling system, Family Connection. Now, we don't have to rememorize a username and password for yet another new account. Because Family Connection is the portal through which we must reach x2VOL, girls will constantly be reminded of the wonderful tool Family Connection can be for college information and student profiles. We won't forget about the access we have to a breadth of college information at our fingertips.
For several years now, St. Mark's has been using x2VOL as well. Because Hockaday has many joint community service events with St. Mark's, using the same system allows for better coordination between the schools and their students. x2VOL is also easily accessible through an app.
x2VOL's email reminders don't give us any excuse to miss events just "because we just forgot." It was way too easy for me last year to hit "attending" on Org Sync because an event looked fun and then completely forget about it. x2VOL will automatically add an event to your calendar and send you an email reminder before an event.
You can easily see how close you are to finishing your community service requirement with the percentage bar on the right. Visuals help everyone grasp how far off they really are from where they need to be.
x2VOL's appearance is also much more pleasing to the eye with the calming colors of dull blue and subdued mango orange. In contrast, Org Sync's icky green was not inviting to sign up for community service events. Nobody should be discouraged from helping her community by a disorienting color scheme.
It is clear that the switch to x2VOL, though unpopular among minuscule slivers of the Hockaday population, will ultimately be greatly beneficial to our community. Let us embrace this change in our lives and make the most of it for ourselves and for those we serve.
Katie Payne: Against x2VOL
I'll admit it. I am a huge Orgsync fan. I liked the clear organization of the activity list, the calming green color scheme, and the ability to view the other attendees on the event page just in case I needed to make sure that I wouldn't be stuck at a preschool carnival for four hours on a Saturday morning without a friend.
And in the long-lost glory days of Orgsync, I logged into my account almost daily. I searched for events and competed for spots for the most popular community service opportunities. Each of these opportunities displayed the maximum number of participants that could volunteer, and I believe that's what initially fueled the fire to click the sign up button.You felt a rush of adrenaline and hastily pressed "attend" before someone else took your spot. And I feel like that drive to sign up for Feast of Sharing, Austin Street or Jubilee has been hindered by the inability to see a list of upcoming activities and the number of participants attending.
To my dismay, I entered this year without Orgsync and with little motivation to race people for spots, which while it might not be best the motivation for completing community service, still provides the impetus to push people to sign up sooner. And so after having logged into Naviance and then finally signing into the x2VOL site, I found no list of service opportunities and little desire to search for one.
As much as I hate to hate on something that saves both paper and time, x2VOL simply does not cut it. Sidenote, I still have not figured if it's X2vol, x2Vol or x2VOL, or why it sounds like the name of a workout machine. But regardless, I vote we return back to the paper system by the Fine Arts Board or at least to commit to one system and stick with it.